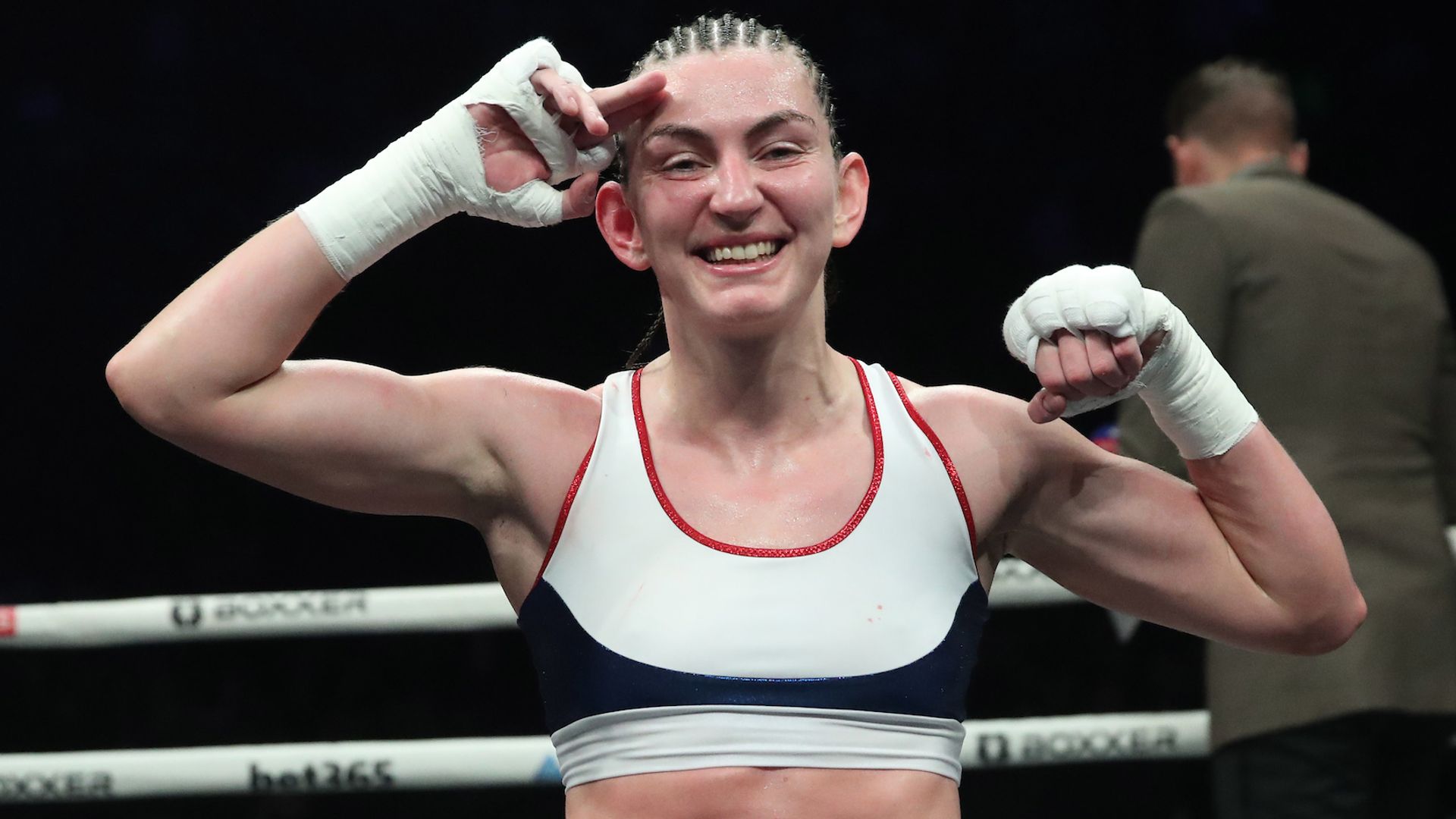 Olympic boxing bronze medallist Karriss Artingstall is preparing herself to reach the top of the professional sport.
"She's vicious, she's spiteful, she wants to fight," says promoter Ben Shalom, convinced Artingstall has all the attributes necessary, while the fighter herself knows her own style of applying "smart pressure" makes her dangerous.
She is a prospect to watch. The Olympic bronze medallist goes into her third professional fight this Saturday, taking on an ambitious Linzi Buczynskyj, who has a 4-1 record.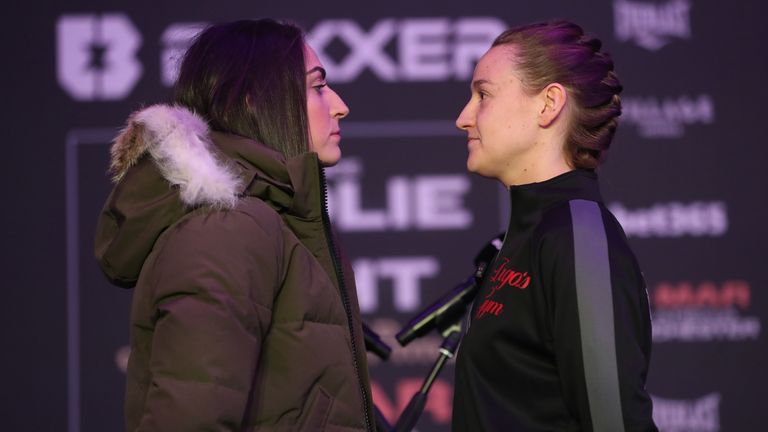 They fight on the undercard of the Lawrence Okolie-David Light world title fight at the AO Arena in Manchester, live on Sky Sports on Saturday.
Bolton's Buczynskyj has already had two 10-round Central Area title fights and will ask new questions of Artingstall at an early stage of her professional career.
"Having these step ups now will mould me into the fighter I need to be when I come to fight for a world title," Artingstall told Sky Sports.
If Buczynskyj is to be a test, it is one Artingstall expects to pass with flying colours.
"I know my hand speed will be too quick, my feet are better than hers, my punch power's better than hers if it comes down to that and I need that," Artingstall said.
"The way I manoeuvre round the ring, the way I slip shots as well. I can't see where she outworks me in any of them departments.
"Without disrespecting this opponent, I know she's coming to win. I know it's not an easy task for me to get the job done.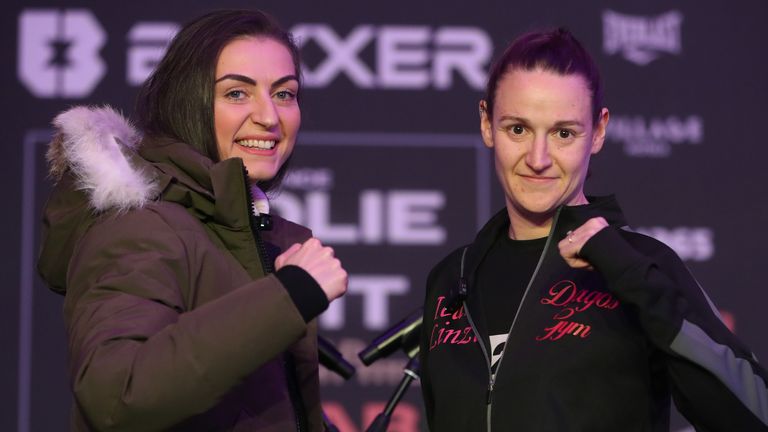 "I'll never go into a fight underestimating anybody.
"I'll always prepare in my head as if I'm fighting against the top amateurs I've boxed against around the world.
"I'll say in my head that they're as good as them. It just gives me that little bit of nerves I need to be switched on and train twice as hard as if I'm going for a world title."
Artingstall's previous two opponents, Vaida Masiokaite and Marina Sakharov did not have winning records and were not as competitive as Buczynskyj is expected to be.
"The first two, they were there, they had a go and they made it awkward for me but they weren't there really to outbox me. I think this opponent on Saturday, I think she's a bit more of a boxer," Artingstall said.
Live Fight Night
Saturday 25th March 7:00pm
"I think she can box a bit better than the two previous ones. Which is good for me as well because I think things will open up a bit more as well. I think there's going to be some more eye-catching shots landed."
Artingstall though is "a smart-pressure counter-puncher".
"I like to bring a bit of action so I do go on the front foot but I won't go in and just try to swing big heavy shots," she said. "I try to vary my shots up. Like quick shots, snappy shots and then put them together when they're in a position for me to land.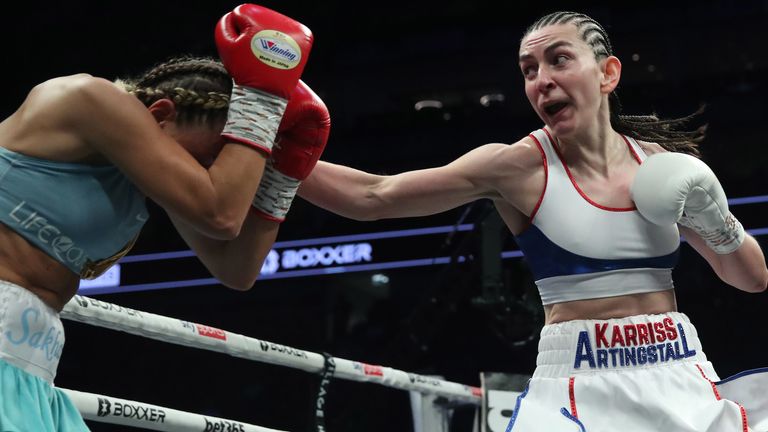 "I'll stalk her down and apply the smart pressure."
It is a style Shalom is certain will bring Artingstall the kind of professional success to match the Macclesfield boxer's stellar amateur achievements.
"I think she was born to be a professional. Yes, she's done well at the amateur level, won a lot of medals, won a bronze medal at the Olympics, beat Skye Nicolson, who's done very well in the professional game since. Karriss can knock people out," Shalom told Sky Sports. "I think she's going to do very well.
"She didn't blink at an opponent who wants to fight her, that's got a winning record," he continued.
"I think she's ready-made for the professional game. She's vicious, she's spiteful, she wants to fight and it's exciting that we can now get her career moving."
Watch Karriss Artingstall, Frazer Clarke and more on the Lawrence Okolie vs David Light undercard this Saturday live on Sky Sports.