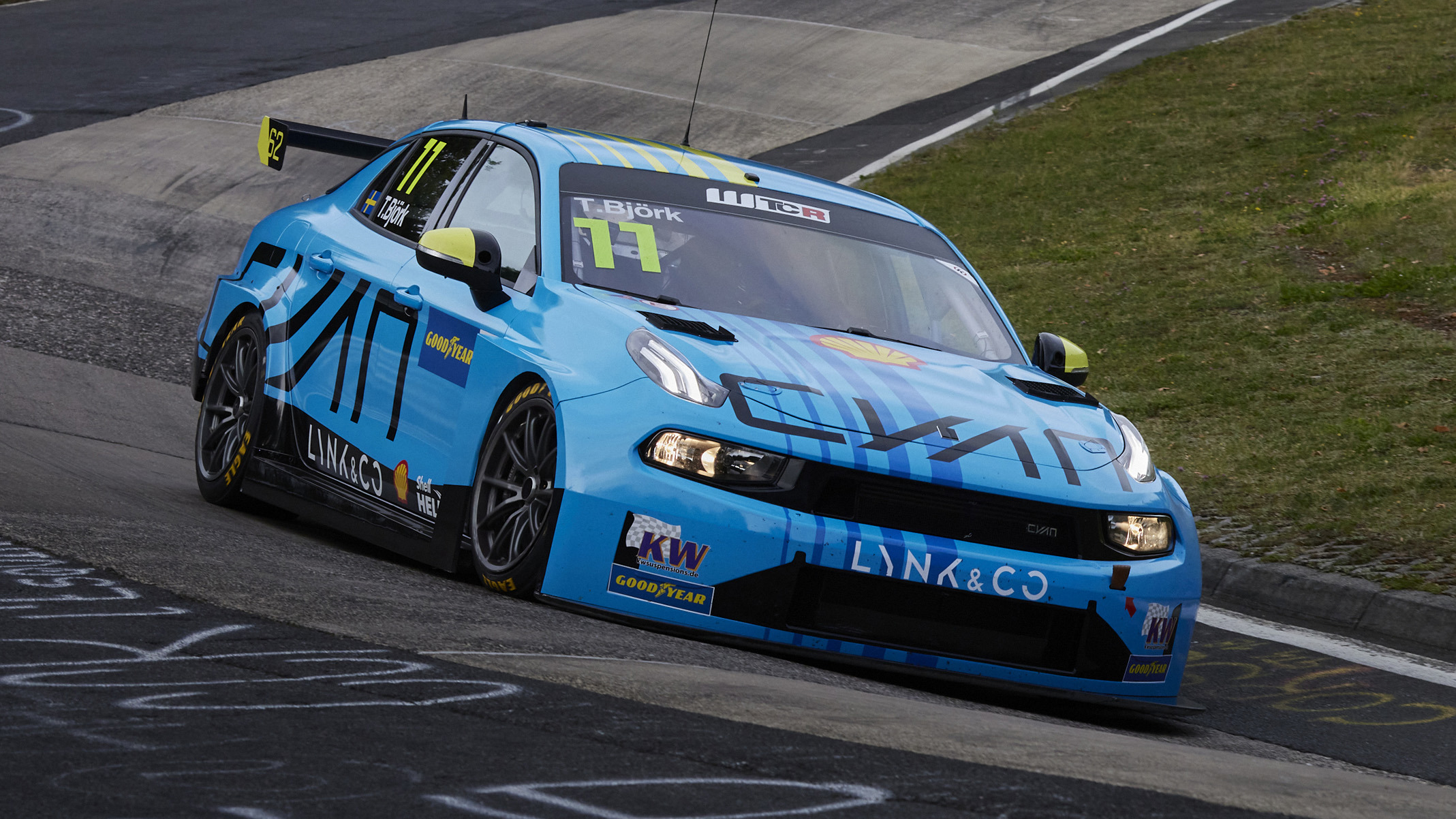 A car manufacturer that's not even sold in Australia is set to turn heads Down Under.
Lynk & Co is the little-known brand taking TCR (Touring Car Racing) competition by storm globally.
The manufacturer founded in 2016 is co-owned by another Chinese car company Geely and Swedish manufacturer Volvo.
Stan Sport is the only place to watch the 2023 SpeedSeries. All the action streaming ad-free, live and on demand
Since joining the TCR scene in 2019, Lynk & Co cars have won seven titles across several continents – including two at the highest level in the World Touring Car Cup.
Now, the brand is set to challenge for the TCR Australia Series crown.
Ashley Seward Motorsport has confirmed one of the cars will arrive in Australia shortly and will be piloted by British Touring Car Championship race winner Tom Oliphant.
Oliphant raced an Alfa Romeo Giulietta Veloce in the season-opener at Symmons Plains but will switch to the Lynk & Co at round two.
"We are proud to announce a significant new partnership with Geely Group Motorsport which will see Lynk & Co 03 TCR model represented in TCR Australia with our team," said team owner Ashley Seward.
READ MORE: Ponga's desperate move to save NRL career
READ MORE: Huge 'honour' unveiled for Dolphins-Broncos
READ MORE: Axe falls at McLaren after nightmare F1 start
READ MORE: Troubled star blindsided by club after allegations
"We have been working with Geely Group Motorsport for some time on this project and they have been great to deal with throughout.
"We believe Lynk & Co offers the best TCR customer program in the world and have no doubt we can add to the success the brand has had in the highest levels of TCR globally.
"We feel that Lynk & Co, with our new driver Tom Oliphant and our valued sponsor Autoglym, will be a formidable combination and we can't wait to get the car to Australia and out on track."
As it stands, Lynk & Co cars aren't sold in Australia. However, the brand is planning to enter the marketplace in 2025.
The company is unique in that it offers direct-to-customer sales as well as a subscription service.
Oliphant will debut his Lynk & Co 03 at the Phillip Island Grand Prix Circuit on May 12-13 at round three of SpeedSeries.
For a daily dose of the best of the breaking news and exclusive content from Wide World of Sports, subscribe to our newsletter by clicking here!
Sons-of-speed: The second and third-generation racers following in the footsteps of Australia's legends