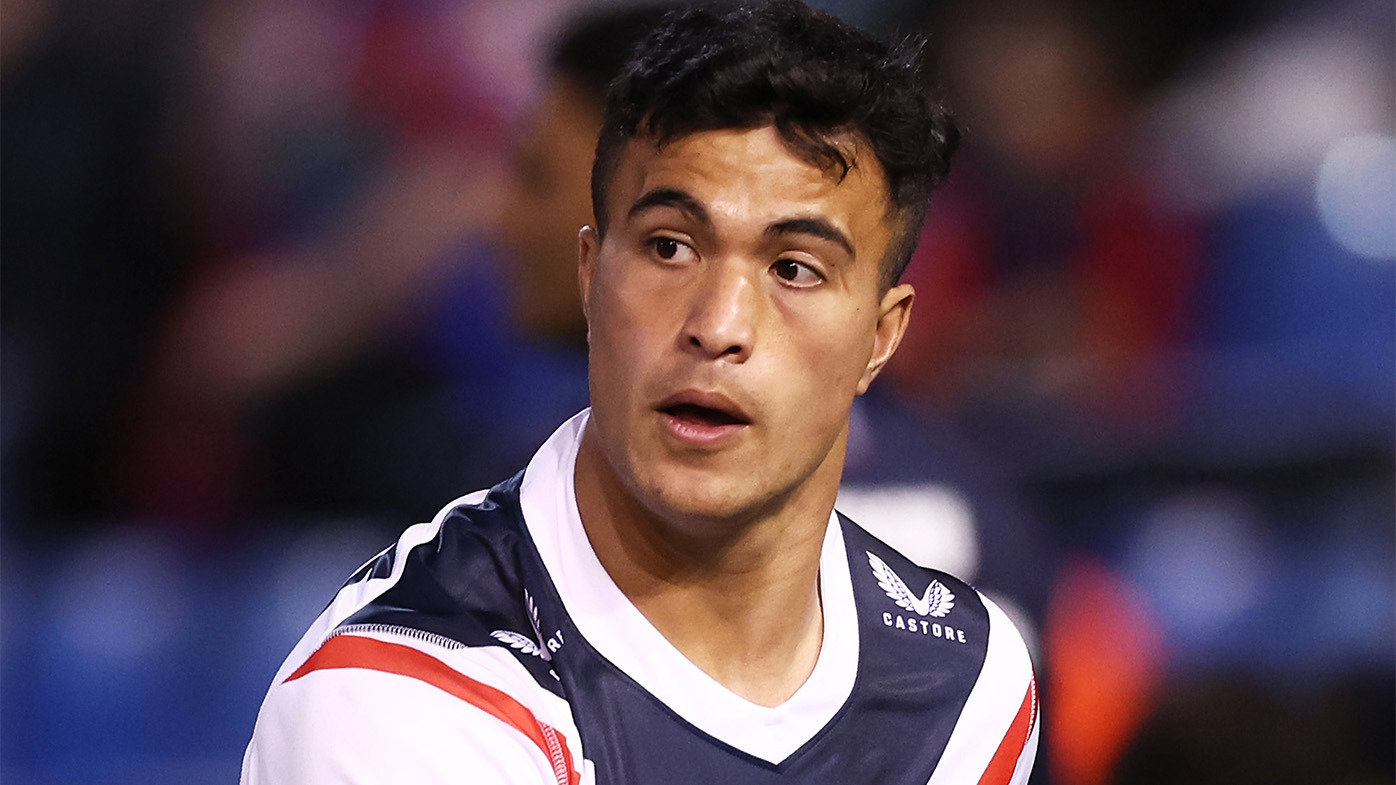 If someone offered you between $1.6 million and $2 million a season, would you say no?
Joseph Suaalii is an exceptional talent and he's also a 19-year-old young man with the world at his feet, so can you really begrudge him wanting to make as much money as possible?
I've received emails and messages from rugby league supporters over the weekend on 2GB's Continuous Call Team, bagging him for quitting rugby league to "jump ship" to a code that's on "life support" and a game that is desperate to "poach our players."
READ MORE: 'See ya later': Gus' stinging message for Suaalii
READ MORE: 'Cry babies' sledge ignites Suaalii war of words
READ MORE: Dragons veteran to leave club immediately
Whether you're a fan of rugby union or not, isn't it a good business decision?
There's no doubt the 15-man game is struggling as the Wallabies prepare for a Rugby World Cup which is fast approaching, along with a British and Irish Lions Tour in 2025. So, how do they turn around their fortunes and give themselves every chance of lifting the Webb Ellis Cup, especially on home soil in 2027?
I would have thought it's simple; throw the cheque book at someone who understands the game, is a drawcard for sponsors and supporters, and someone who'll inspire the next generation to play rugby union.
Instead of sinking the boot into the rugby administrators, we should be giving them a pat on the back for landing their man. Suaalii has been open and transparent with the Roosters who simply couldn't afford to keep him.
We often poke fun at, and joke about, the 'salary cap sombrero' at Bondi, however it's mathematically impossible for him to earn the same sort of money at the Chooks when they're already paying huge money to James Tedesco and Joey Manu who thoroughly deserve it.
Yes, there's a pecking order at the club and Suaalii has the potential to be a great fullback, but he's still behind the representative players who have been showcasing their skills for years at Origin and international level.
Let's face it, there's no more loyalty in rugby league and when a billionaire like Nick Politis can't persuade you to stay at the Roosters, the money on offer in rugby union must be too good to refuse.
I was surprised to hear some of our listeners suggest Suaalii should "leave now" and others wrote to me demanding Brad Fittler overlook him for the NSW Origin team if he does enough to warrant selection. Really?
Seibold's warning for rugby-bound Suaalii
The 19-year-old couldn't have handled these negotiations any better and he's committed to finishing his current contract with the Roosters.
"The Sydney Roosters have been great to me and my family since I got here and the club is always going to be a big part of me," said Suaalii in a statement on Saturday night.
"There's still a long way to go in my journey with the Roosters and my sole focus is on working hard every day to keep improving and performing my role for the team."
As for representative rugby league over the next couple of years, if he forms part of the best possible team in the State of Origin Series for NSW, Brad Fittler has already said he'll pick him.
Do you really think Freddy would leave him out because Suaalii is switching to rugby union? That would be childish and detrimental to the Blues' chances of winning the series.
While some supporters chuck their toys out of the cot because Suaalii is chasing the money, I'm instead looking at the bigger picture for him and both codes. Teammate Brandon Smith joked that "a $1.6 million winger from the Roosters isn't going to help beat the All Blacks" and while I agree with him, it's a step in the right direction for rugby in Australia.
LIVE UPDATES: NRL teams round five
Recently retired 325-game veteran Josh Morris played alongside Suaalii in the latter years of his career and he's described the 19-year-old as a "freakish talent who listens and learns from those around him."
"There's no arrogance or ego, he's just a good kid," said Morris on The Continuous Call Team.
I understand the disappointment from footy fans, especially those who follow the Roosters, however I have no doubt he'll be back bigger, stronger and a more experienced footballer.
I want to congratulate Joseph Suaalii and wish him well as a future Wallaby in 2025.
Let me know your thoughts by sending through an email to the WWOS Radio show on 2GB by clicking on this link; https://form.jotform.co/70601482897867
Wide World of Sports Radio is heard from 6pm AEDT on 2GB 873am with Mark Levy and co-hosts Shane Flanagan (Monday), Paul Gallen (Tuesday) and Brad Fittler (Wednesday), Ken Sutcliffe (Thursday) and Mark Riddell (Friday).
For a daily dose of the best of the breaking news and exclusive content from Wide World of Sports, subscribe to our newsletter by clicking here!
The Mole's Team of the Week: Superstar's 'stunning' return; silver lining in Tigers' 'lacklustre' loss