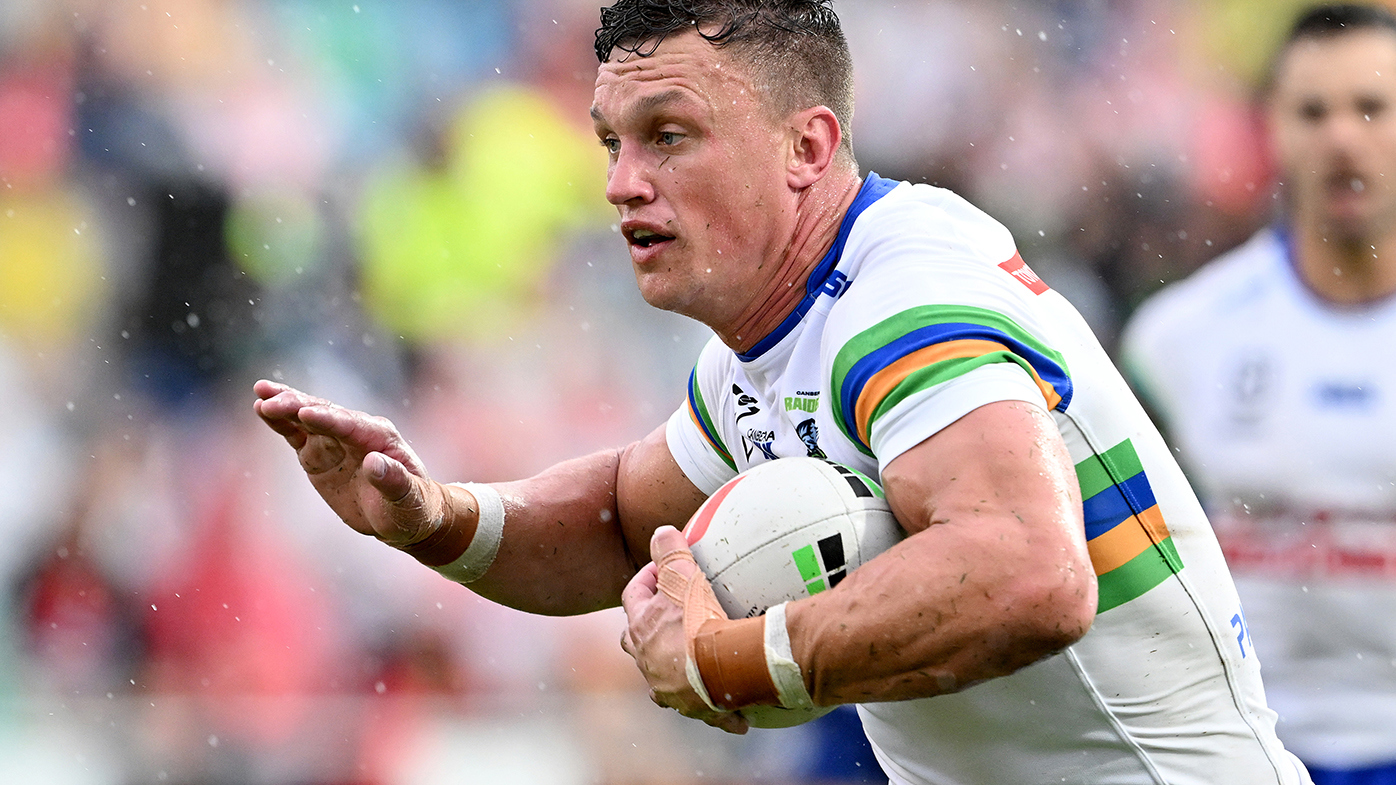 The 2020 Dally M Medallist, Jack Wighton, has blown the player market wide open by telling Canberra he wants to speak to other clubs about a deal for next season.
The Australian and New South Wales representative has an option in his favour to stay at the Raiders for 2024, where he's reported to earn around $900,000 a season.
But the 30-year-old has told the club he wants to explore his options elsewhere for the first time since he debuted with the Raiders in 2012.
READ MORE: 'Homesick': NRL club to land prized recruit
READ MORE: Eels target revealed after Gutherson curveball
READ MORE: 'Fiery' spat revealed amid Hawthorn struggles
Raiders boss Don Furner told the Sydney Morning Herald he remains optimistic of retaining the 224-game veteran, who would be the most credentialed player on the market for 2024.
"We would love to see Jack finish as a one-club player and that's certainly our aim," Furner said.
"We're fully prepared for this situation and he certainly deserves the chance to look around. Jack came across to Canberra as a 15 or 16-year-old.
"He's been with us for 14 years and been loyal to our club, he's never been shopped around, just always came back and signed up. This is possibly his last contract, he's got a young family to think of and we fully support that.
"That said, we'll do everything to keep him too. We'll allow that process to happen and then continue talks. The timing is all right and it's not an unusual thing with modern-day players.
"We saw [Cameron] Munster and [Mitchell] Moses do similar. Jack absolutely deserves that right, we'll give him time to do that and then we'll keep talking.
"There's no question of coming back with an offer from us."
Wighton was handed a two-match suspension after pleading guilty to a dangerous contact charge arising from Canberra's loss to Newcastle on Sunday.
He'll be free to return for the match against the Dragons on April 16.
LIVE UPDATES: NRL teams round five
For a daily dose of the best of the breaking news and exclusive content from Wide World of Sports, subscribe to our newsletter by clicking here!
The Mole's Team of the Week: Superstar's 'stunning' return; silver lining in Tigers' 'lacklustre' loss