Athletes who take supplements have long been the target of scrutiny and judgment from the public. Even though many supplements are legal, safe, and widely used by athletes at all levels, there are still some unusual opinions regarding athletes who take supplements. Famous powerlifter turned boxer Stefi Cohen recently addressed this common misconception. But she added a humorous twist to it. 
The 25x Powerlifting champion recently took to Instagram and highlighted a popular opinion about people who train their bodies. 
A humourous way to educate people
In a hilarious Instagram reel, Cohen pokes fun at the idea that athletes are secretly concocting magical potions to enhance their performance. The video begins with Cohen standing in the kitchen preparing her protein shake like every normal athlete out there. "How I think I look taking my supps". However, the twist comes as the transition hits.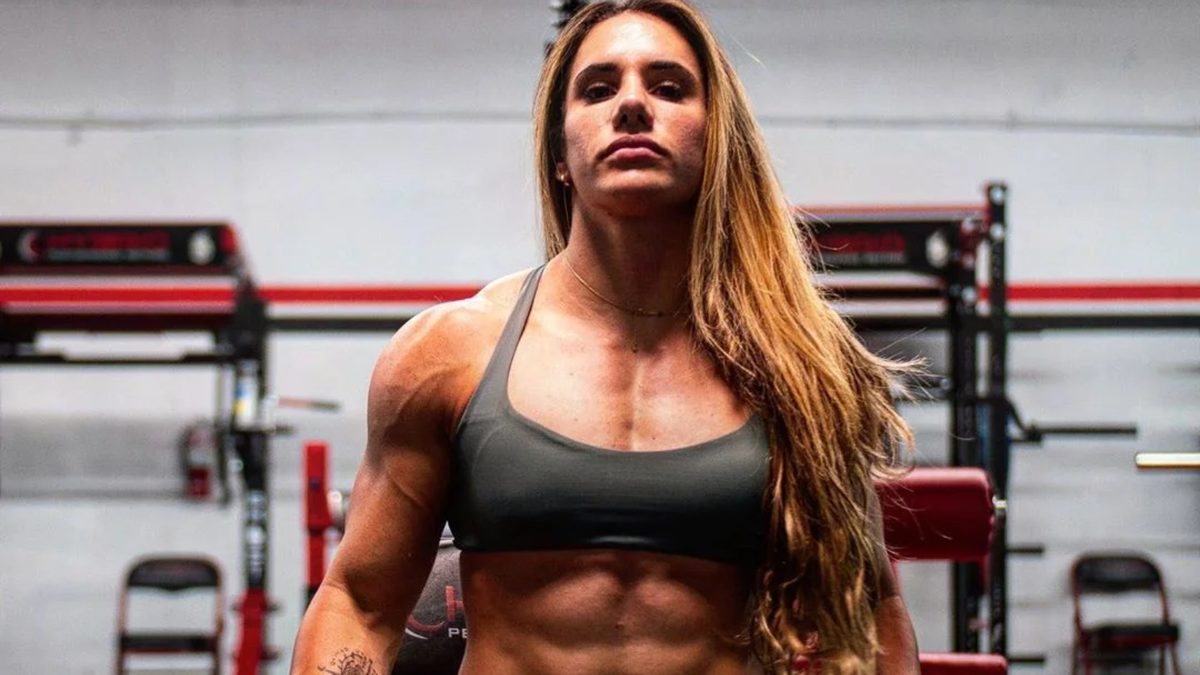 The second half of the video is a satirical comment on people who have stereotypes about supplements. Stefi was seen in a completely different look portraying a drug dealer or a chemist. Surrounded by medicine tablets, and powders, acting like she was adding some sort of dangerous drug, instead of protein and multivitamins. She further wrote, "How others see me(especially my mom)". 
Read More: Your Opinions Are Outdated": Bodybuilding Icon Receives Heavy Backlash for Her Stance on OnlyFans
Throughout the video, Cohen keeps up the humor, adding sound effects and silly faces to emphasize her points. But the message behind her humor is clear: athletes who take supplements are not doing anything mysterious or dangerous. Instead, they're simply taking responsible steps to support their bodies and achieve their goals.
Fans react to the creative video of Stefi Cohen
The video has been getting a lot of attention on social media as many athletes could relate to it. Fans have flooded the comment section with their unique reactions and replies. A fan wrote, "This is painfully accurate". Some fans added other relatable phrases for athletes, "Don't take creatine- I'm sure it's related to cocaine", one fan wrote. "Like a chemist.", another added. 
View this post on Instagram
The humor has made the video viral as fans across the globe are reacting to Stefi's creative mind. However, even fans have used their creativity in the comment box as one gave her the title of "Stefi escobar".  It's a fun and lighthearted way to tackle a serious issue, and it shows that Cohen has a great sense of humor to go along with her impressive athletic abilities.
WATCH THIS STORY: 33-Year-Old Female Bodybuilder Shares Top Tips for Building muscle without protein shakes
By using social media to educate and entertain her followers, Cohen is doing her part to combat the misconceptions in sports. With her humor and her expertise, she's showing that athletes who take supplements are not "drug consumers" or "chemistry experiments." Instead, they're just regular people trying to be the best they can be.
The post "This Is Painfully Accurate": 25x World Record Power Lifter Turned Boxer Explaining How People View Athletes Taking Supplements Blows Up the Internet appeared first on EssentiallySports.