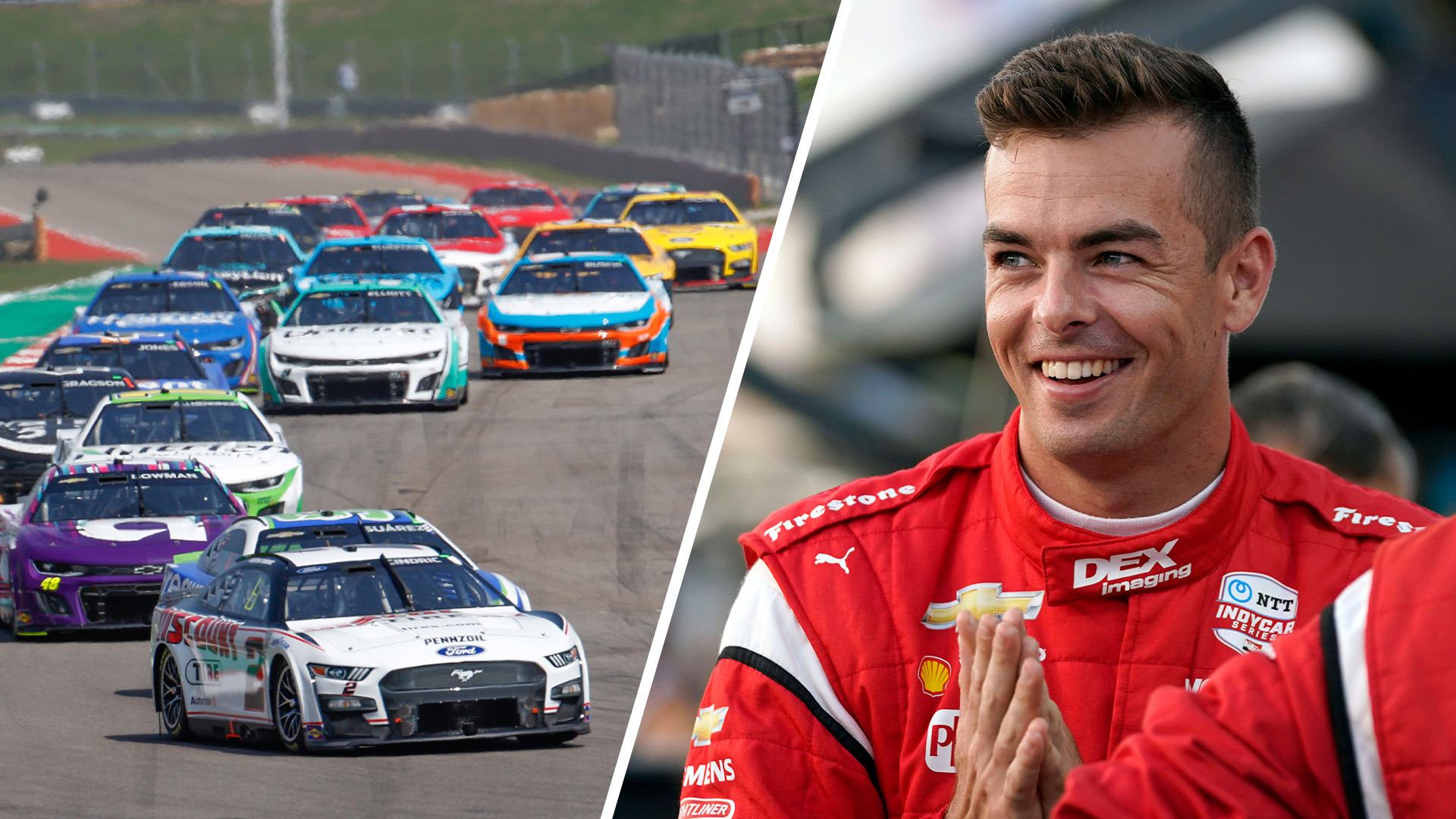 IndyCar Series race winner Scott McLaughlin says there will be a time when he gets a start in the NASCAR Cup Series.
McLaughlin made a name for himself Down Under, thrice winning the Supercars title with DJR Team Penske.
It was with the Team Penske organisation that he moved to the United States where he has continued his racing success.
Stan Sport is the only place to watch the 2023 IndyCar Series, featuring Will Power, Scott McLaughlin and Scott Dixon. All the action streaming ad free, live and on demand
The New Zealander has long had an affinity for NASCAR, and most thought his ties to Team Penske would inevitably lead to racing for 'The Captain' in the Cup Series.
However, his potential has been realised in single-seater racing and a return to tin-tops seems some way off.
Since moving to the United States, the new-for-2022 NASCAR Cup Series cars bear a closer resemblance to the Supercars that McLaughlin used to race.
READ MORE: 'Homesick': NRL club to land prized recruit
READ MORE: Eels target revealed after Gutherson curveball
READ MORE: 'Fiery' spat revealed amid Hawthorn struggles
That's opened the door for more drivers from different disciplines to get behind the wheel of the friendlier race car, including the likes of F1 stars Kimi Raikkonen and Jenson Button.
Shane van Gisbergen has also expressed an interest in NASCAR and could make his debut later this year if plans come to fruition.
Speaking ahead of the latest NASCAR road course race at Circuit of the Americas, the Kiwi said he's still interested in one day driving in the series.
"I've always been very interested (in NASCAR)," said McLaughlin on the Pit Pass Indy podcast.
"I think it's awesome these guys are trying it. The new cars are allowing drivers like this to drive them, which is a good thing and that's obviously what NASCAR wanted and more road courses which is allowing that also.
"For me, I'm a little jealous I guess you could say," he added.
"I just want to drive anything. For sure, I would one day love to have a go in a Cup race. I've got good friends like Bubba Wallace, Ryan Blaney. We play a lot of golf together. We hang out. They're always pushing like 'Come on man, come try it'.
"I think there will be a time where it happens hopefully. It just needs to be the right time. I don't know when that'll be and I'll just go off what the big boss says and what Tim (Cindric) says, but I definitely don't doubt that one day that maybe I can have a crack.
"I definitely think there's a chance."
McLaughlin isn't entirely unfamiliar with NASCAR having driven a Ford Fusion on the streets of the Gold Coast as part of an exhibition.
At the moment, however, his focus is on the IndyCar Series.
He finished the season-opener in 13th having led the lion's share of proceedings, only to collide with ex-Formula 1 driver Romain Grosjean.
After a month off, the IndyCar Series revs back into life at Texas Motor Speedway on April 3 for a 250-lap contest.
McLaughlin's form at the mile-and-a-half oval has him excited to return, having finished second on the two occasions he's raced there.
"I think we've got a good chance," said McLaughlin.
"I feel like I'm very strong there. I feel like I'm strong anywhere, which really is a cool thing.
"For me, I look at (Scott) Dixon, I'm 15 points behind Dixon. We got some good points. We led a lot of laps so we got extra points for that.
"Then you look at, say Josef (Newgarden), Romain (Grosjean), (Colton) Herta, fast guys didn't finish the race. So I count myself lucky I got some points and I'll just build.
"You can't afford to have too many of the days we had, but I know we won't. I know we can win some races and get back very easily.
"It's pretty early to be talking about all that stuff right now."
The second round of the 2023 IndyCar Series gets underway practice and qualifying on April 2. Racing gets underway at 2am on April 3.
For a daily dose of the best of the breaking news and exclusive content from Wide World of Sports, subscribe to our newsletter by clicking here!
Sons-of-speed: The second and third-generation racers following in the footsteps of Australia's legends