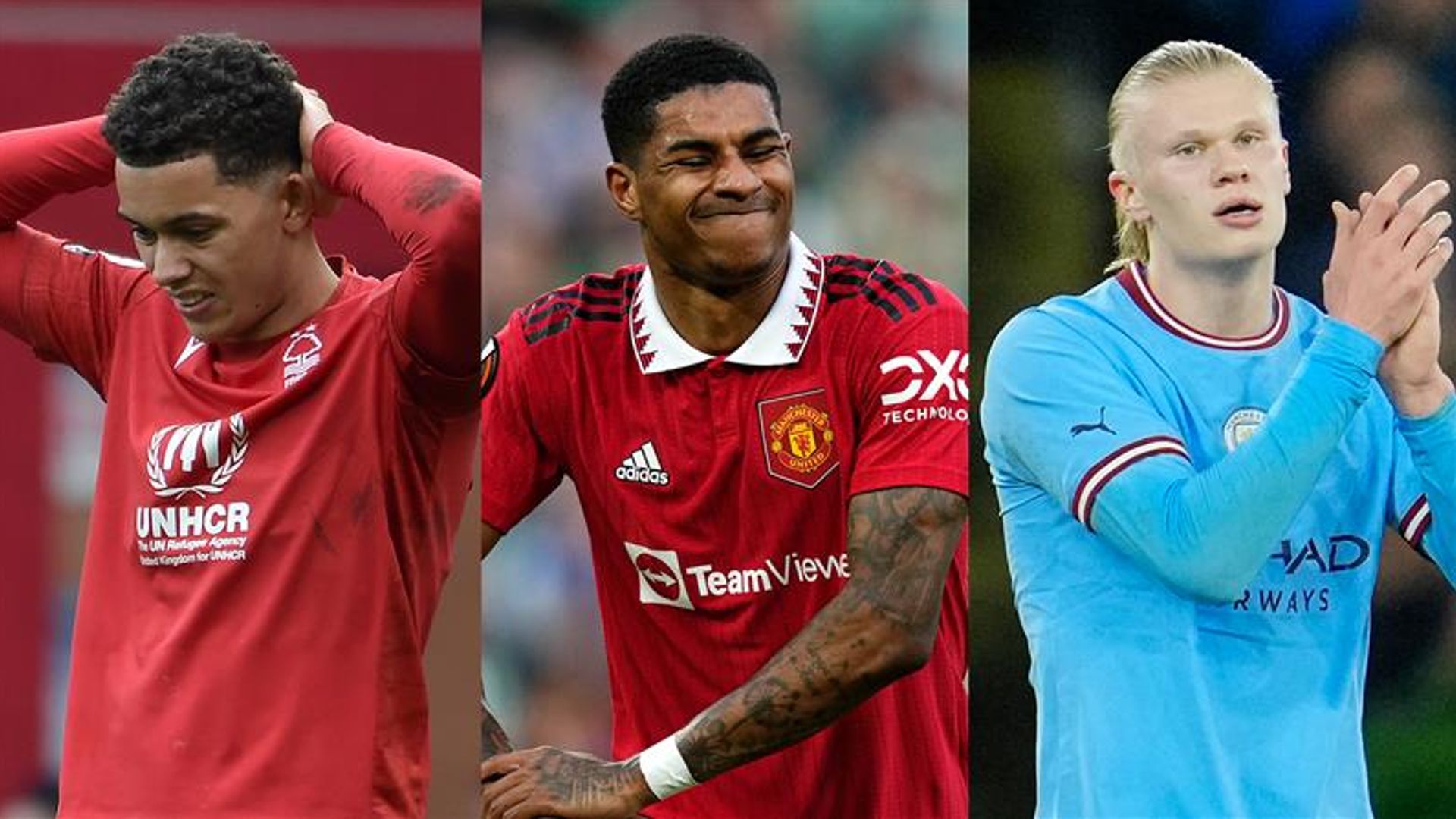 Gareth Southgate – and the bosses of several top European nations – will be watching domestic line-ups closely this weekend after a host of high-profile injury withdrawals during the international break.
Marcus Rashford has pulled out of five non-tournament England squads since Euro 2020 because of injury or illness – in three of those instances, Rashford went on to play for Manchester United in the next round of Premier League matches immediately after the international break.
Sky Sports News has been told there is frustration in the England camp that some of their top players have been unavailable to Southgate recently – including the likes of Mason Mount, Reece James and Raheem Sterling.
Rashford withdrew from Southgate's squad with an unspecified knock sustained in United's FA Cup victory over Fulham.
On Monday, United confirmed Rashford had taken part in a "small session" at their training ground, away from the main group of players, having been pictured in New York over the weekend.
England squads from which Rashford has withdrawn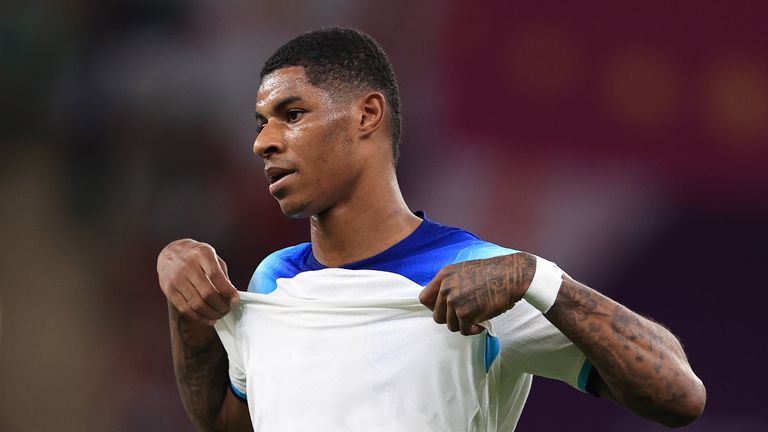 Southgate hinted at his frustration last Thursday.
"Well the feeling was he was playing really well, but we haven't often had him," the England boss confessed. "So, in terms of a loss, when you haven't had him that often then it's different to being a loss.
"But without a doubt he was in good form. We were looking forward to seeing him."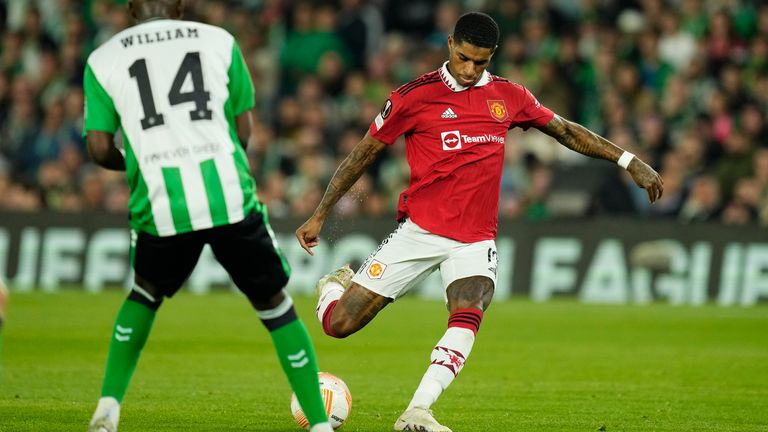 There is no suggestion that Rashford has deliberately refused an England call up – in fact, he has always spoken about how much he enjoys being part of Southgate's squads.
It's important to point out that no player or club is allowed to simply refuse an international call up. Were they to do so, or were there to be any suspicions that a player is not injured, the national association is allowed to assess that player with their own medical staff.
Annexe 1 of the Fifa regulations on the status of players says: "A player who due to injury or illness is unable to comply with a call-up… shall, if the association so requires, agree to undergo a medical examination by a doctor of that association's choice."
The trip to reigning champions Italy and Sunday's Wembley clash against Euro 2020 quarter-final opponents Ukraine provided a tough start on the journey to next summer's finals in Germany.
But Southgate's absentee-hit side bounced back well from the disappointment of December's World Cup quarter-final exit to France, with last Thursday's 2-1 victory in Naples representing a first win away to Italy since 1961.
Three days later England comfortably beat Ukraine 2-0 in front of a sell-out crowd, meaning they took maximum points from the hardest double-header in a group completed by North Macedonia and Malta.
Southgate was asked whether he was annoyed about Rashford's absence but sought to diffuse the situation, saying on Saturday: "The priority is qualification [for Euro 2024] and that's what everybody here is focused on.
"We've talked about our ultimate aim is to be European champions but we've got some work to do first. We're just focused on the lads who are here and getting on with the game.
"Once he is ruled out of the squad, it's entirely up to him how he spends his time.
"The players don't get a lot of breaks, so I think for all of them, once they've got a little bit of time… I'm sure our players will be flying off wherever after [Sunday's match against Ukraine]. If they get 48 hours, with the schedule as it is, I think they have to take advantage of it."
Tension between Rashford and Southgate?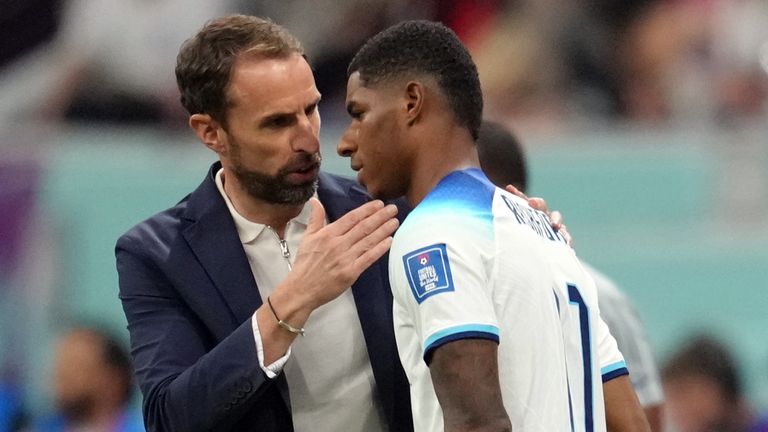 Sky Sports News senior reporter Rob Dorsett:
"A lot of supporters think [it's a problem that Marcus Rashford is on holiday] and the media have made a lot of it but Southgate hasn't.
"Let me try and explain the background to this because there was some apparent criticism for Rashford from the England manager in the build-up to the Italy game.
"Southgate was asked: 'Are you missing Marcus Rashford, is it a shame he's not here?' And Southgate's reply was that you can't miss what you haven't had.
"What he was referring to there is that Rashford has withdrawn from five of the last six England squads outside of tournaments.
"It did seem to be a bit of a veiled pop from Southgate to say: 'You don't seem as though you're really committed'.
"He was asked about it again by the newspapers and he played it all down and said there's no issue, that he's not here and if he's in America, having a nice time, relaxing, I've got no problem with that.
"But it does hint at a little bit of tension behind the scenes that Marcus Rashford, who has been extraordinary for Manchester United this season, is not available for England."
Who else has withdrawn from international duty?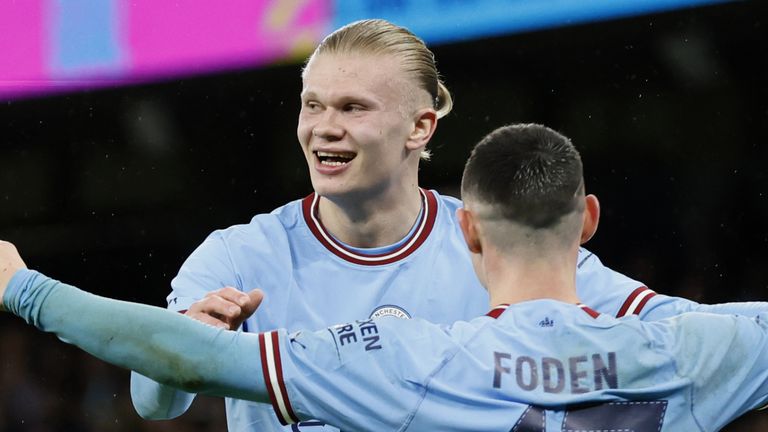 Southgate is certainly not alone in having to adapt to key withdrawals this international break.
Wales boss Rob Page has spoken of his anger that Brennan Johnson was able to play for Nottingham Forest, but two days later went on to be unavailable for Wales because of fitness concerns.
"We were aware of something last week and then he went and played 90 minutes on the Friday and wasn't available to meet up on the Sunday," said Page. "Everybody's responsible for him. It's very special to be in that changing room and play for your country."
Thibaut Courtois was given permission to miss Belgium's friendly against Germany due to Real Madrid's busy upcoming schedule, although reports in Spain claim the goalkeeper could now be sidelined for a month with an adductor injury.
All eyes will be on whether Erling Haaland is fit to line up for Manchester City against Liverpool after he withdrew from the Norway squad – missing the defeat to Spain as well as the fixture with Georgia.
The player's father, Alfie, told Norway's TV 2 Sport: "Manchester City has a partnership with a hospital in Barcelona so he has been there for further checks and treatment.
"Now he has been [in Marbella] for a couple of days with the physio from the club. Firstly, I'm not a doctor and secondly, I think it's 'touch and go', yes. You can't just go two weeks without training and then jump right into a fight. There must be a progression there.
"They can gamble on it, but if he doesn't get proper training with the team, then he won't play. It is about how he responds to treatment in the next few days. He needs a lot of care."
England guarding against complacency
Euro 2020 runners-up England are expected to record another six-point haul when they face Malta and North Macedonia in June, but Southgate will not allow complacency to seep in.
"I would expect everyone would want to be here and want to be a part of it," the England boss said of the Group C trip to Malta and qualifier against North Macedonia at Old Trafford.
"We'll of course look to psychologically refresh the group by giving them some time off at the end of the season.
"But if we start to think that we haven't got to turn up for games in June because the world ranking of the opponents isn't as high as the two opponents we've had now, then we are in trouble, really.
"That's not the approach we'll be looking for and I don't think the mentality of the team [is like that].
"We're challenging the team to be the best in Europe in the next 13 months.
"That requires everybody's commitment, that requires everybody to be prepared to play whenever and that requires the standards of training every day and everything we do to be at the highest level no matter who we're playing against."