UFC commentator Joe Rogan's recent venture into starting his comedy club has been making the headlines of multiple media outlets of late. Launched earlier last month, the club aptly dubbed 'Comedy Mothership', due to Rogan's love for the extraterrestrial, has been the talk of the town, especially in comedy circles.
Many even claim it to be an anti-cancel culture attempt from the UFC commentator, and considering his take on matters of those themes, it won't be surprising if he did intend it to be. Whatever the objectives might be, the success of the club ultimately depends on the crowd that it can pull. Addressing this subject, Rogan's close aides, on a recent podcast, disclosed what many would feel is quite a staggering feat to achieve for the newly launched club.
Former UFC fighter and insider talks about Joe Rogan's newly launched comedy club
'The Golden Hour', a show hosted by some of Rogan's close friends and fellow stand-ups, saw Chris D'Elia and former UFC fighter Brendan Schaub address the commentator's latest venture.
Speaking about how things would pan out for the club, Schaub revealed that Rogan was making the right moves, especially by giving new talent in the scene an opportunity. Since the veteran UFC commentator's plan also involves revamping Austin into a major comedy hub, this move could just launch an entirely new generation of stand-up comedians in the industry.
"Rogan he does an open mic Sunday, Monday night. So he's building up the younger talent." Schaub said. 
While that may be a part of the larger narrative, the important question would be as to how the club would fare in the short term. Ticket sales and crowd would probably be the biggest aspect of this development considering that it's a fairly new place. Speaking about this, Chris D'Elia made a staggering claim, which could show the influence that Rogan has on the masses.
"The shows sell out before people even know what the lineups are, you know what I mean," he revealed.
Even Schaub seemed to have similar information about it. He says, "I think it sold out like nine months in advance." 
Being a major personality in the comedy circle, it might not be hugely surprising to know that 'Comedy Mothership' is doing extremely well, but the fact that it gets sold out months in advance is surely shocking even for ardent fans of Rogan.
Comedy Mothership dubbed anti-cancel culture club by many
Following the launch of 'Comedy Mothership', a section of the masses claimed that it was an escape for fans, and importantly for comedians ostracized by the current prevailing cancel culture. Since the 55-year-old himself has been the victim of such attempts prior, it's quite understandable that he'd eventually venture into something of this measure.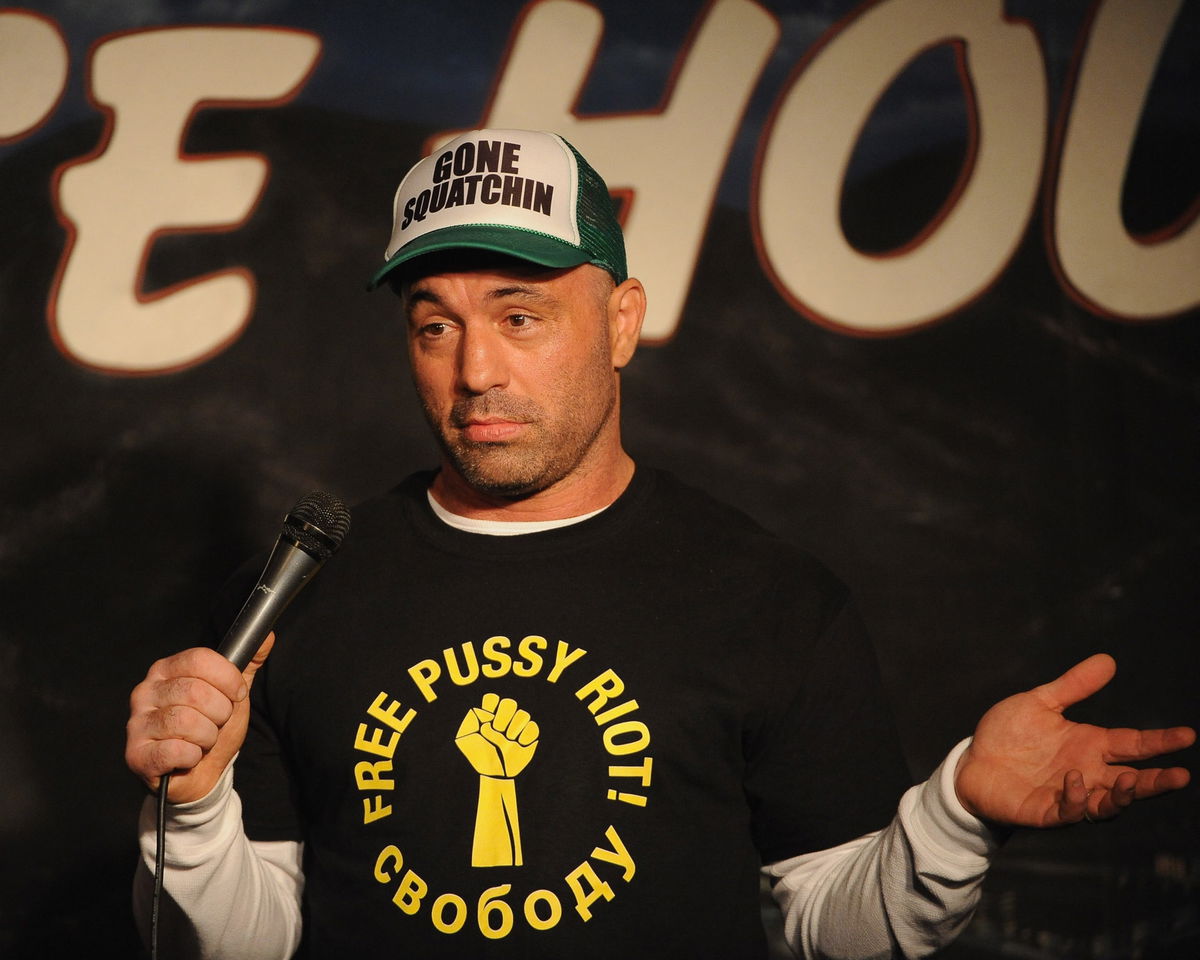 Rogan, even on the opening day of the club, made it a point to deliver a similar message. As per reports by 'The Hollywood reporter', the veteran commentator had claimed, "You can't fire me from my own club, b***h!"
Read More: Joe Rogan Reveals the Real Motive Behind Opening His Own Comedy Club – Comedy Mothership
Well, he certainly got that part right. Maybe in the years moving ahead, Rogan's venture might turn out to be a major comedy club, giving fans and comedians an 'escape' from the prevailing trends of the generation.
Watch This Story: Joe Rogan mocks Donald Trump's NFTs
The post Joe Rogan Insider Reveals Staggering Claim About His Anti-Cancel Culture Attempt: "Nine Months in Advance" appeared first on EssentiallySports.