Joe Rogan has been one of the most open voices when it comes to marijuana use. The UFC commentator and stand-up comedian who now owns his own Comedy Club in Austin, Texas has talked about 'Kush' and other psychedelic substances including Mushrooms and others haven't shied away from holding discussions about the herb. In the latest episode of his popular podcast, 'The Joe Rogan Experience,' Joe Rogan revealed why he stayed away from marijuana till he was 30. Joe Rogan was talking to Chef Restauranteur Eddie Huang in episode 1962 on his Spotify Podcast when he revealed his apprehensions about Marijuana.
Rogan was a stand-up comic and a television figure before he came into the UFC and started his podcast. He has had multiple interactions with guests that have talked about different substances. In his recent revelation, Joe Rogan told his guest about what made him stay away from the herb in his early days.
Joe Rogan reveals his Cannabis apprehensions
While Rogan has been seen having many conversations about natural Psychedelics, including Mushrooms, Honey, and others, he has not shied away from accepting his affinity for weed. He feels that the experience is being controlled by a few people. He believes that it is not right for grown-ups to control grown-ups in choosing their own experiences.
Read More: "I Just Stay Away From Anything That Gives Me…."- Joe Rogan Reveals How He Suppresses His "Douchebag Tendencies"
As Rogan and Huang stumbled upon the topics of Mushrooms and then Marijuana, Huang mentioned how he knew people who were in their 40s and claimed they had no experience with marijuana or mushrooms. Rogan said he was of a similar outlook when he was younger. Rogan said, "it makes sense if you are just like hold fast from high school and you are like this isn't for me i see where this goes, I see where these people are going, I was on that kind of path until I was like 30. I was on this path that Marijuana was for losers. It will kill your ambition."
Joe Rogan once smoked with Elon Musk
While he might have had his apprehensions about marijuana during his early days. Lately, he has smoked with the richest. Elon Musk smoked weed when he made an appearance in 'The Joe Rogan Experience'. Rogan joined him. The episode created a minor uproar. Rogan, on multiple occasions, has talked about his views on marijuana.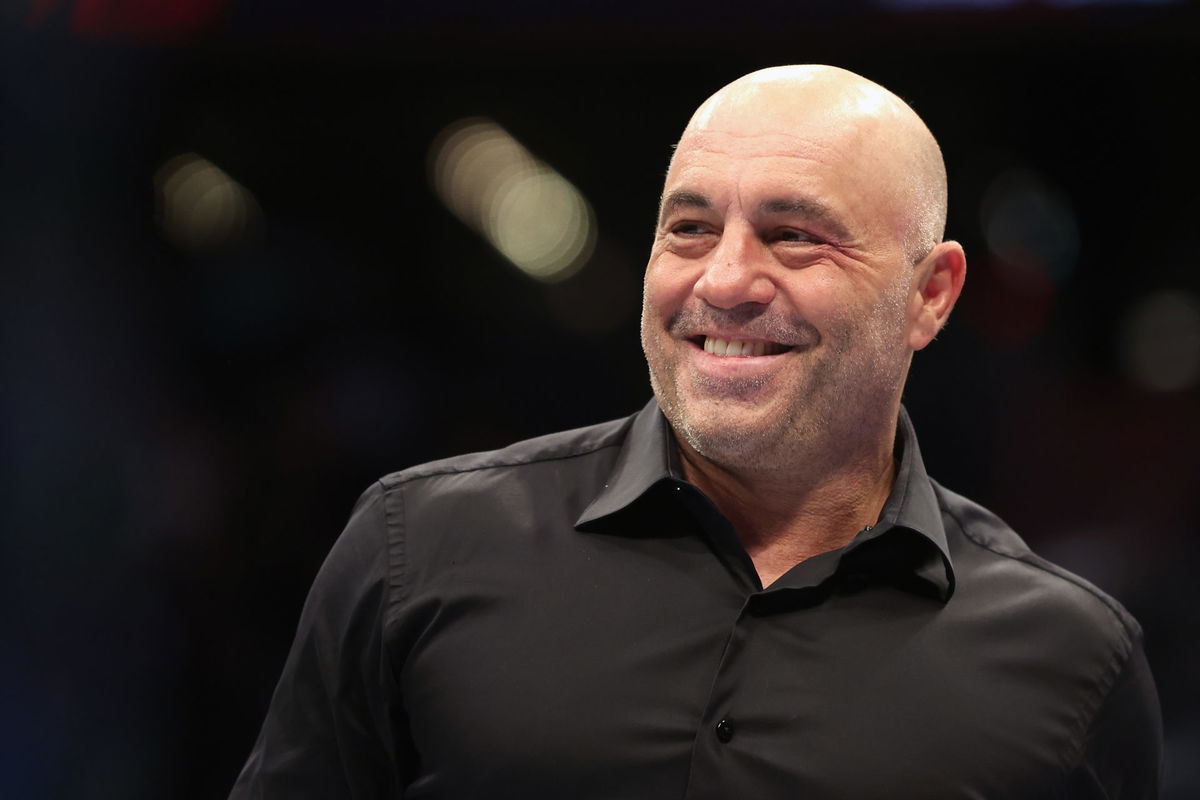 His recent revelations will help fans understand more about how his stance on the herb has changed. Marijuana use remains a very debatable topic in the United States. While a few states have legalized marijuana, other states still see the plant as a contraband substance. What's your take on marijuana? Do you agree with Rogan on marijuana use?
Watch This Story: Joe Rogan Criticized For Calling to Legalize Banned Strikes in MMA
The post "I Was on That Kind of a Path Until I Was Like 30" – Joe Rogan Reveals Origin of Signature Habit appeared first on EssentiallySports.