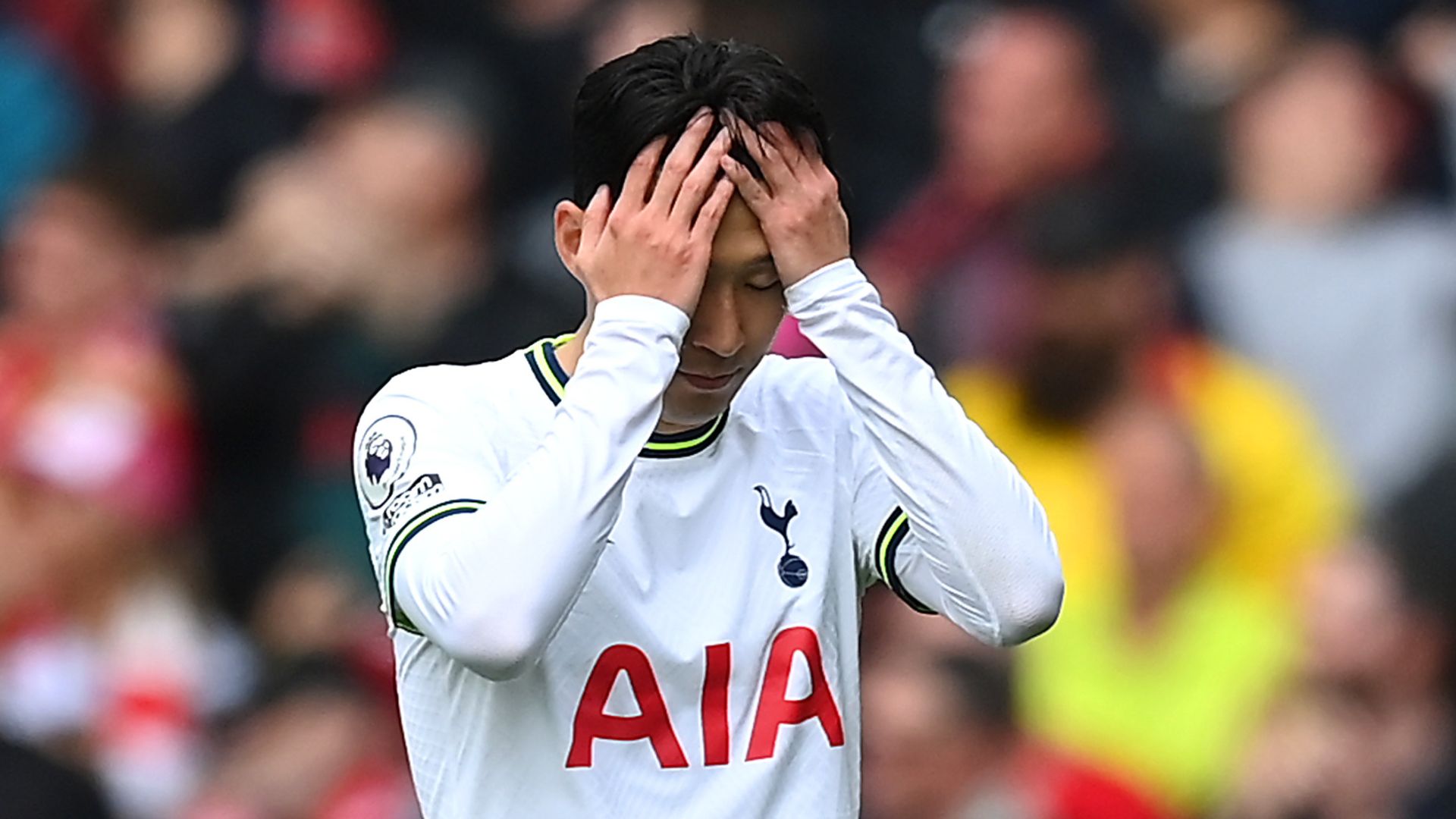 Gary Neville laid into a Tottenham team he called a "shambles" and "all over the place" during their latest first-half capitulation and said chairman Daniel Levy is now under "massive pressure" to resolve the problems at the club.
Last Sunday Spurs were 3-0 down inside nine minutes at Newcastle. This Sunday they were 3-0 down in 15 minutes at Liverpool. The fightback in the second half against Man Utd in between proving to be merely a brief respite for the club's supporters from their side's struggles.
"They are all over the place. Spurs are an absolute shambles at the back," Sky Sports' Neville said on co-commentary as Liverpool won a penalty for their third goal.
"A lot of the Spurs players are on a lot of money. But they may as well set up a direct debit to the fans," he added, reflecting on the fact the club could be on their way to refunding their travelling support for the second week in a row.
"I didn't expect this [on Sunday], after what happened in midweek against Man Utd," said Neville. "I thought coming back in that game would leave them in better shape mentally coming to Anfield. This season on and off the pitch has been really bad. At one point in the season they were third in the league, in the Champions League, what more could they have asked for, and Levy and [former boss Antonio] Conte are basically standing off against each other.
"It was always going to happen. He's appointed three confrontational managers on the bounce. About five, six years ago they were in the Champions League final, they were second in the league, they'd appointed Mauricio Pochettino, they played great football, they'd just come off the back of Harry Redknapp, they're building a world-class stadium, you've got a world-class training ground and then all of a sudden the appointment of managers, in terms of the alignment to the club over the last few years has been absolutely shambolic.
"Once Conte left, that rant [at Southampton] just ripped a hole in the club. That's what Conte does. Levy now is under massive pressure.
"The next managerial appointment – you're always going to say this – has to be spot on."
Neville believes the club's recent run of results and performances could also impact their chances of appointing their prime managerial targets – and will force them to keep hold of Harry Kane to try to retain an appeal to prospective head coaches.
"Spurs are probably the fifth, sixth team in the country when you think where they should finish," said Neville. "Man Utd, Man City, Chelsea, Arsenal, Liverpool have all got greater might. But they've competed with those teams in the last few years because of the stadium investment, world-class training ground, good managers, they've been in the top four. It's not been a bad period for the club. But the last few months have been shocking.
"When you think about this season for Spurs and how it's going to end, I'm not sure they can let Harry Kane go in the summer. I think they're going to let him play out the last year of his contract and build around him next season with a new manager.
"If he leaves in the summer will a new manager – if he's a big name – really want to take the job without Harry Kane there? They might have to swallow that they won't get a fee for him the season after or try to encourage him to stay during that season."
'Spurs players all over the place'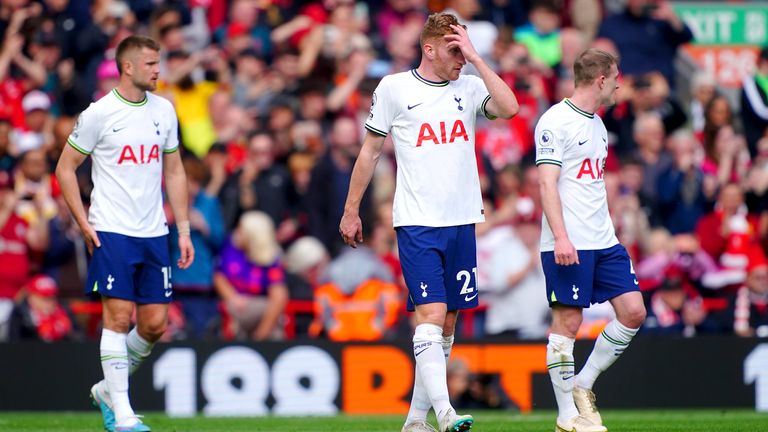 However, Neville said that beyond the mistakes of Levy and the issues around Conte and interim managers, the players must also take their share of the blame.
"The players out on the pitch they're still more than good enough," he said. "They have delivered decent performance levels over the last couple of years but they're all over the place out here and have been for the last couple of months.
"That falls on them. No matter who the manager is, what the circumstance is you still have to do your job properly. Prepare well, fight as hard as you can, never give in. They're not seeing that, Spurs fans.
"Look, it can happen when you sack a manager and appoint an interim. It's happening at Chelsea, it happened at Man Utd last season with Ralf Rangnick. Spurs will look at those two recent examples of how it can go badly wrong when you sack a manager and don't get the appointment right with the interim.
"But these players and this club need the season to end as quickly as possible for a new manager to come in.
"There are good players out there with solid characters who are looking anything but."