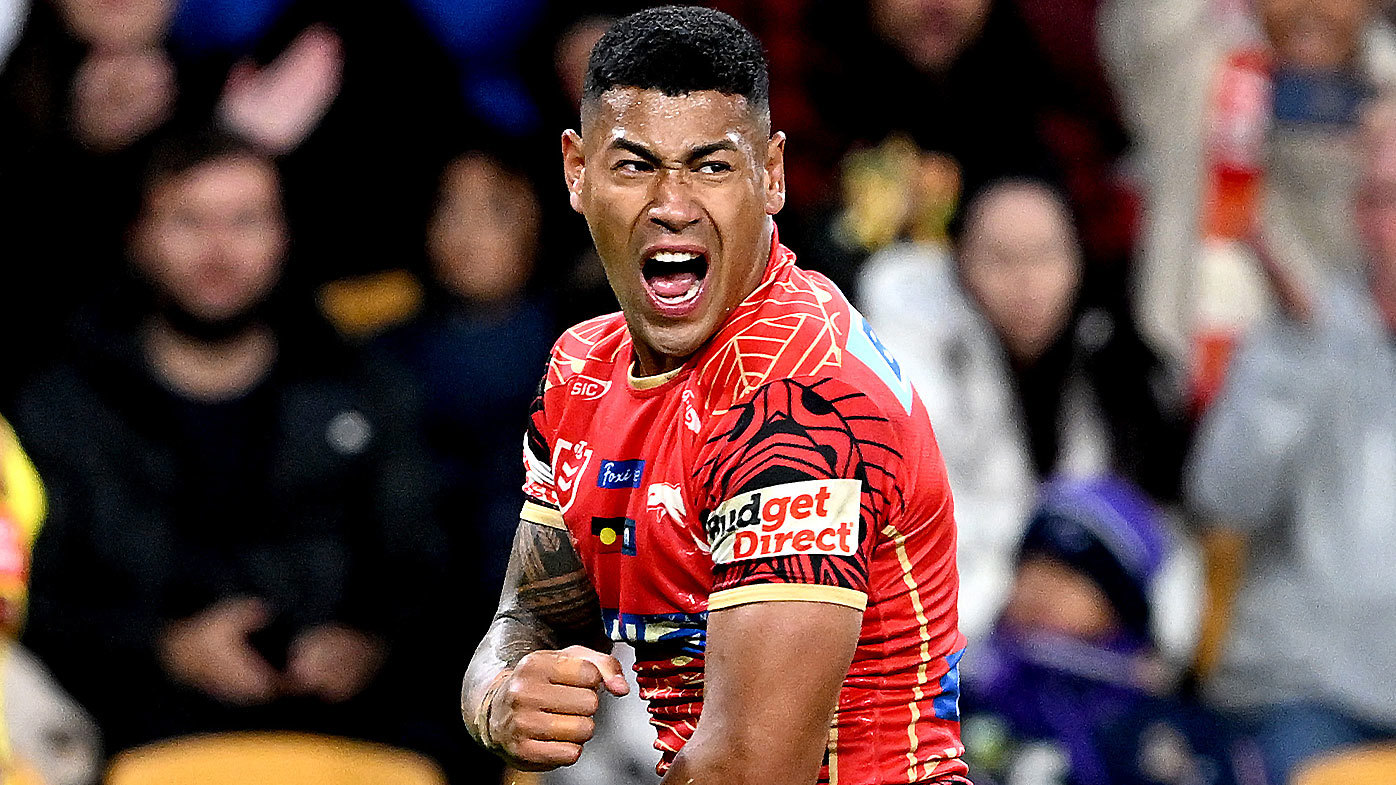 The Dolphins are first to strike and Jamayne Isaako has another try in his 100th match.
While it was an impressive attacking play, Andrew Johns and Paul Vautin were highly critical of the Dragons edge defence.
"They had the numbers there the Dragons, they just had to work together … there's nothing doing really, they just don't work together, no communication, they had it covered, there's enough men there, and no need for the winger to come in there," Johns said on Nine's coverage.
"Absolutely no need, rush of blood."
Both men's rants didn't end there though.
"They had them covered, there was four defenders on three attackers, all they had to do was slide and communicate to each other," Johns added.
Vautin: "Andrew I see it every week, wingers don't know where their opposing wingers are and just rush in for the sake of it. It's torture."