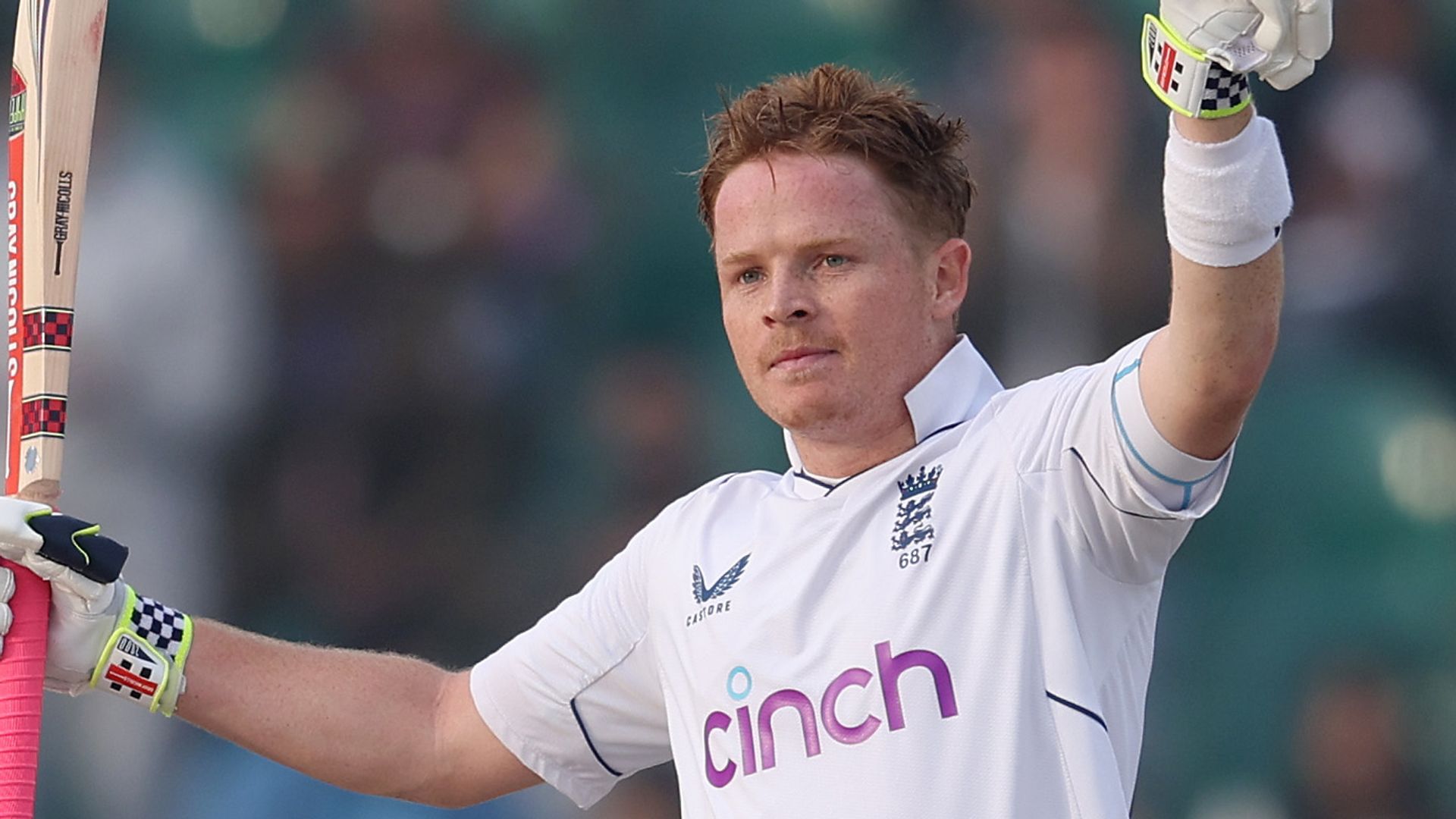 Ollie Pope says he feels ready to captain England in Test cricket this summer should Ben Stokes' fitness not allow him to play in each of their six matches.
Stokes' longstanding left knee injury flared up during the series in New Zealand in February, limiting his ability to bowl, while he only played twice for Chennai Super Kings in the Indian Premier League due to niggles and non-selection.
Pope was recently appointed as Stokes' vice-captain ahead of a Test summer which starts with a one-off fixture against Ireland at Lord's from June 1 and then continues with the five-match Ashes series from June 16, with all games live on Sky Sports.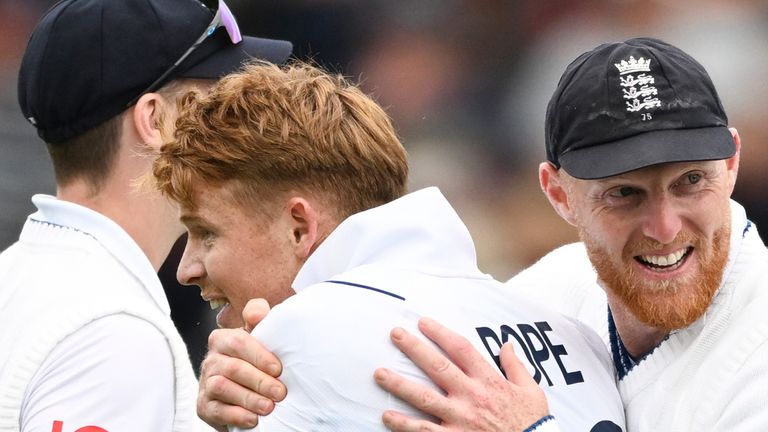 The Surrey batter told Sky Sports News about being named Stokes' deputy: "It's a big honour. I was excited to find out and it is a nice thing to have, gives you that extra bit of confidence that you are being backed by management and team-mates.
"It doesn't really change anything for me. I've tried to help out Stokesy wherever I can, not that he needs it, if I have got any ideas and we obviously have some great guys to call upon with amazing experience, so those guys will be great to lean on.
"Everyone wants to see Stokesy play all six Tests so fingers crossed his body is all good and he can do that. But if it is the case [that I captain] then I feel [ready]. It is a big step up from doing it in warm-up games but I have had a bit of experience with it.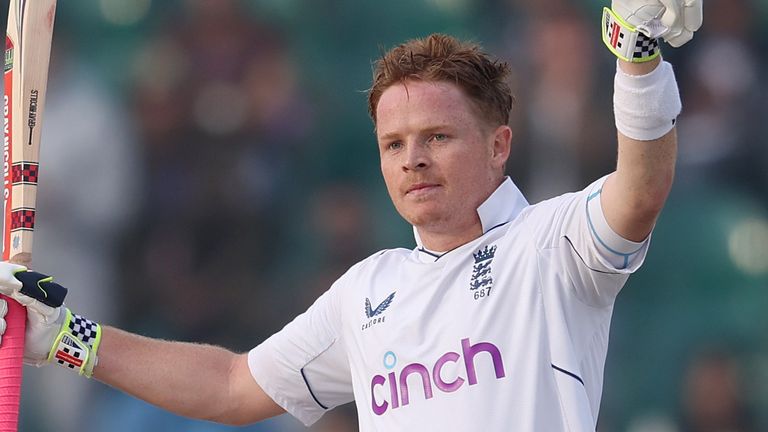 "I have been watching Stokesy fairly closely with how he goes about his captaincy. There is only one Ben Stokes. I wouldn't try to be him but if called upon I feel confident I can relay the same messages to the guys.
"The team has been together for a long time and guys know what their roles are in the team so it's about relaying the messages and keeping the positive attitude."
Pope: Foakes 'gutted' at losing England spot
Pope's Surrey team-mate Ben Foakes has lost his spot in the England side, with fit-again Jonny Bairstow to take the wicketkeeping gloves against Ireland after recovering from a broken leg.
Thursday 1st June 10:00am
Foakes has found himself the odd man out with Harry Brook, who initially replaced Bairstow in the XI after the latter's injury last September, starting his Test career with four hundreds and three half-centuries in six matches.
Pope said: "[Foakes] is obviously pretty gutted but he will have that hunger to keep developing his game to get back into the side. He has been a massive part of what the team has been about in the last 12 months
"At the same time Harry Brook has almost made himself undroppable with the way he has played and then you have what Jonny [Bairstow] did last summer [scoring four hundreds in six Tests].
"It's a seriously tough decision to have been made and everyone feels for Foakesy, it is not a nice position to be in, but everyone is really excited to have Jonny back in the team.
"We know what he can offer and the amazing things he did last summer, so that is exciting."
England have won 10 of their 12 Tests since Stokes became captain and they adopted an aggressive brand of cricket, with Pope convinced that success can continue against Australia.
The 25-year-old added: "An Ashes series is bigger than any series we play, there is no hiding behind that. I'd like to think that in England we are favourites.
"As long as we can keep relaying those positive messages to the group that is the main thing for us. I have 100 per cent confidence we can continue that run of form."
Watch England's Test summer live on Sky Sports Cricket. The four-day Test against Ireland takes place at Lord's between June 1-4 with the Ashes series under way at Edgbaston from June 16.