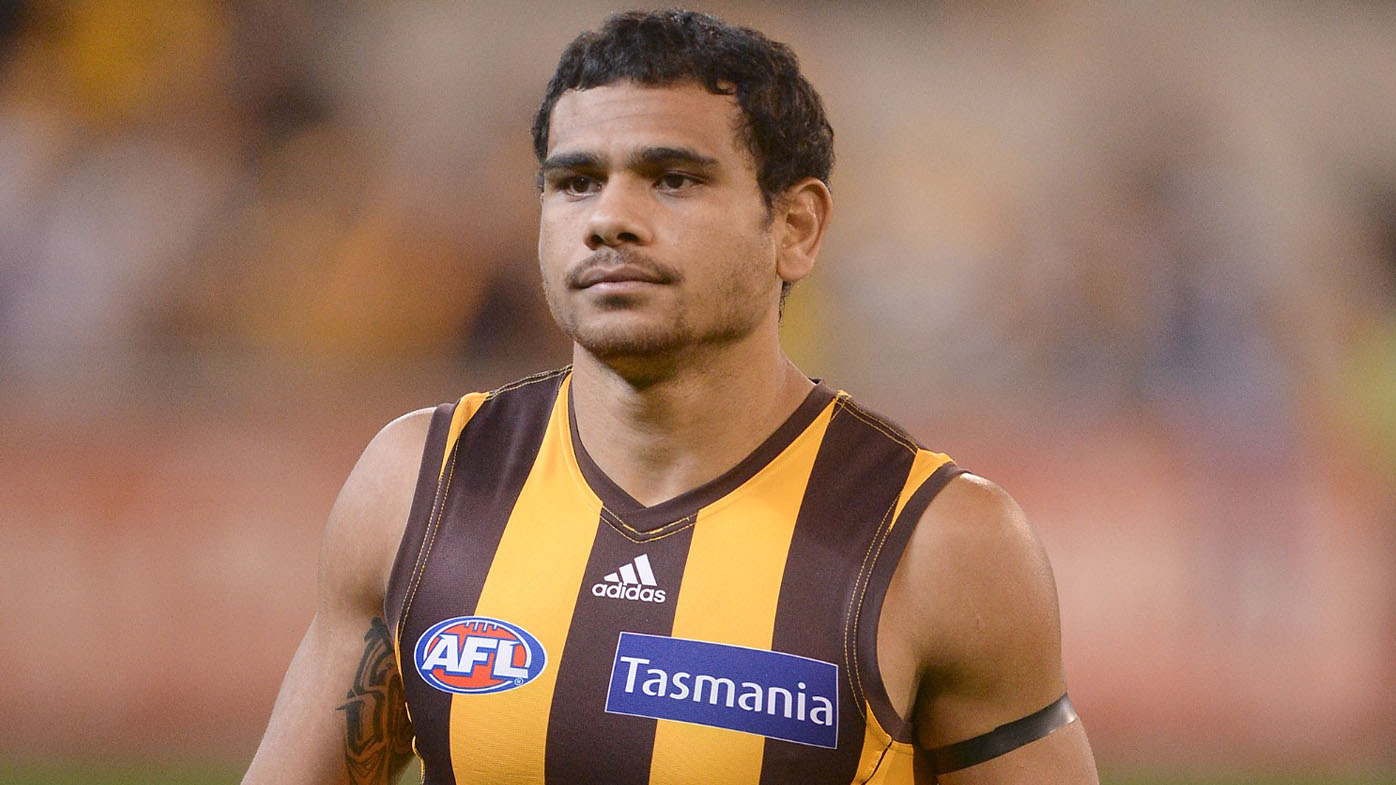 In an explosive twist to the Hawthorn racism allegations scandal, the players and families who claim they experienced racism in their time at the club have made their identities public and said they are taking the matter to the Human Rights Commission.
On Friday afternoon, four-time Hawthorn premiership star Cyril Rioli, his wife Shannyn Ahsam-Rioli, ex-Hawthorn players Carl Peterson and Jermaine Miller-Lewis, as well as the latter's wife Montanah Miller-Lewis, and former Hawks staffer Leon Egan removed their cloaks of anonymity as they released a blistering statement summarising their allegations against Hawthorn.
The development comes three days after the AFL closed its investigation into allegations of racism against Alastair Clarkson, Chris Fagan and Jason Burt, with the governing body announcing no adverse findings.
READ MORE: Queensland dealt $30k fine for Origin I blunder
READ MORE: Warriors sponsor 'sorry' for blistering attack
READ MORE: Teen sensation staring down 'agonising' four-year wait
Former head coach Clarkson, former assistant coach Fagan and ex-welfare manager Burt have always denied the allegations.
"Open letter from Carl Peterson, Cyril Rioli, Shannyn Ahsam-Rioli, Jermaine and Montanah Miller-Lewis and Leon Egan," the statement read, before moving on to summarise their allegations.
"We are some of the Indigenous families who endured racism at the Hawthorn Football Club. We were separated from our families.
"We were told an unborn child would ruin our futures. We were treated as special projects and control of our lives was taken from us.
Alastair Clarkson, Chris Fagan, Jason Burt cleared in Hawthorn alleged racism investigation
"We told our truths in confidence, because we believed that it would bring change. And because we needed to heal and move on. That confidence was betrayed.
"We never asked for money. All we ever wanted was to sit with the coaches and officials we looked up to, and who had such control over our lives and our futures, and make them understand what we heard.
"What impact it had on our lives. And to listen to them tell us their own truths – even why they thought they were helping us.
"And we are gutted that these so-called AFL role models weren't prepared to listen to our truths through mediation. We have always had the courage to listen to their truths too. That is our way.
"We were never scared of being named. We were never scared of what they would throw at us. We were worried about impacts on others. It doesn't change our truth.
"None of us deserved this public shitshow – including them.
AFL great says Hawks racism saga not over
"But they have made their choice, and we will now bring them to a Human Rights Commission conciliation to listen to the truths that they don't want to hear. And if they still won't listen and learn then it will end up in the federal court where we will tell our truths in the witness box. But they will hear us one way or another.
"We also believe that with the passing of time that the Hawthorn Football Club will acknowledge that our suffering and pain was real.
"We reached an agreement with the AFL not out of fear, but strength, because the AFL finally apologised to all First Nations players for racism in football.
"They acknowledged our pain and hurt when we were at Hawthorn. They made a legally binding promise to us to combat racism in football. And the game will be safer for all First Nations families because of it.
"These blokes who changed the course of our lives have never been exonerated by the AFL. The panel never made any findings because it was shut down.
"We previously allowed these people to use their power to control our lives. It should never happen again."
Clarkson, Fagan, Burt, Hawthorn nor the AFL have commented in response to the open letter released by the former Hawthorn players and families.
For a daily dose of the best of the breaking news and exclusive content from Wide World of Sports, subscribe to our newsletter by clicking here!