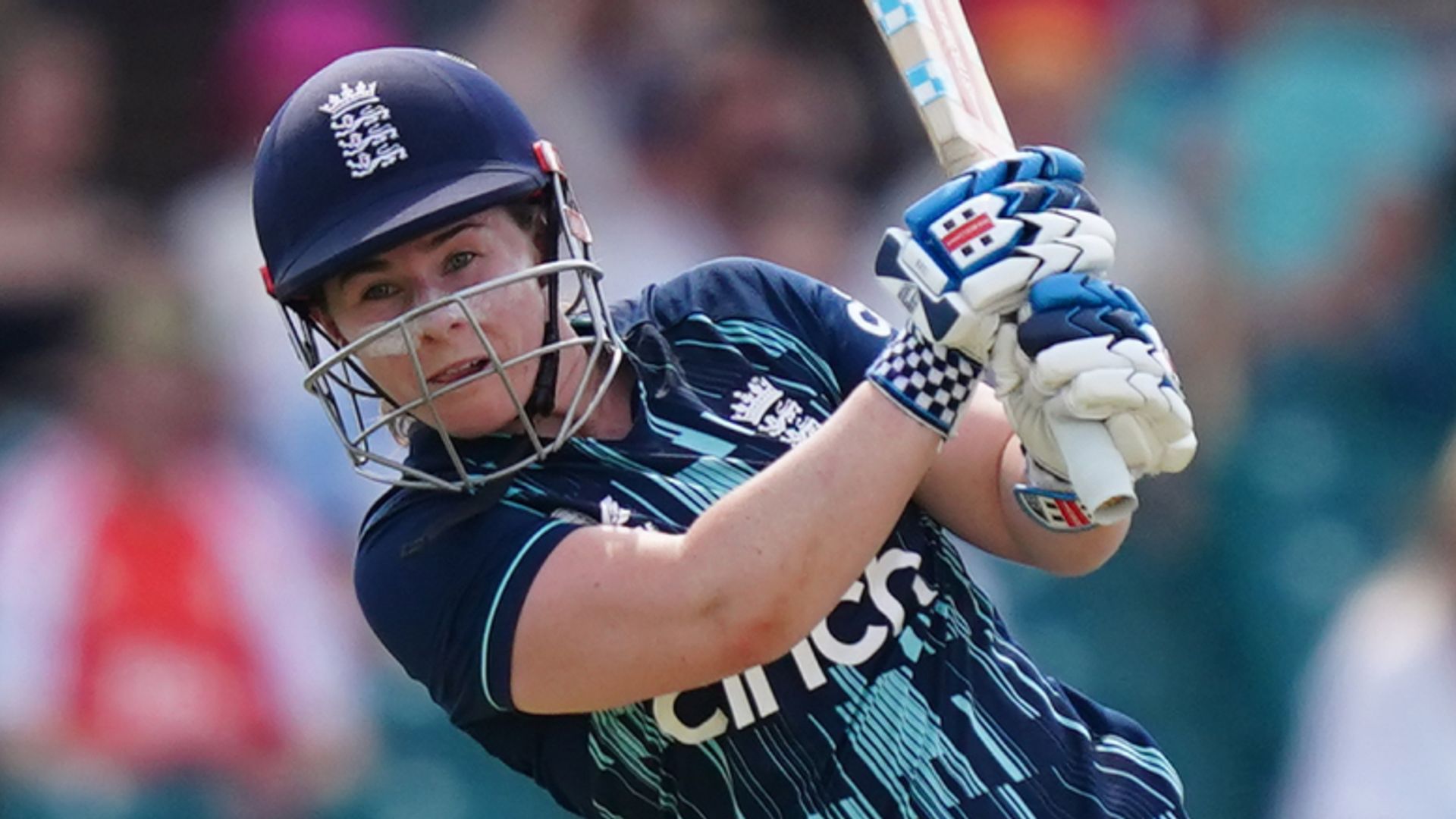 Tammy Beaumont says England are entering the Women's Ashes with a fresh, aggressive mindset as they seek to beat Australia in the series for the first time since 2013/14.
Australia have held the Ashes since 2015 and have won the last two editions 12-4 on points, while they are also the reigning world champions in both the 50-over and 20-over formats of the game.
The multi-format series gets under way on June 22 with a one-off Test match before three T20 internationals and three one-day internationals complete the series. Four points are available to the winners of the Test match and two points to the victors in the white-ball game with the sides sharing points in the event of a draw, tie or no result.
Beaumont admits England are entering the Ashes as underdogs but the batter hopes that taking an attacking mindset in front of expected record-breaking crowds can lead to an upset.
"Australia, quite rightly, are setting new standards in the women's game and are one of the most successful sports teams in terms of trophies on the planet," Beaumont told Sky Sports News.
"So, we are under no illusions this is going to be a really tough test and we are underdogs going into this series.
Last five women's Ashes series
2021/22 – Australia beat England 12-4 on points
2019 – Australia beat England 12-4 on points
2017/18 – Australia and England drew 8-8 on points
2015 – Australia beat England 10-6 on points
2013/14 – England beat Australia 8-10 on points
"But at the same time, if we are going to take them on, we have got to do it in a really positive way, go at them and really combat their great players.
"It's really exciting to be a part of. We are trying to change the way we play the game to catch up Australia and now feels like a good time to take them on in England, with record crowds and see how far we can get against them, and hopefully come out on top."
Asked the key to winning the series, Beaumont replied: "I think taking wickets. Australia have got a very deep and very successful batting line-up, it's almost if one doesn't get you, the next one will.
"So taking wickets and having that really aggressive mindset of 'how are we going to get them out and how are we going to keep taking wickets?'
"If we lose a few runs along the way that's OK, we have got to try to bowl them out."
'Record-breaking Test can set up series'
A record-breaking crowd is set to descend on Trent Bridge for the series-opening Test match, with 11,000 tickets sold so far.
The fixture will also be the first five-day Women's Test match hosted in England. The last three Ashes Tests played out to a draw across four days.
But those three Tests were also held in the middle of the series, and Beaumont believes the extra day's play plus neither side having points already on the board to defend will enhance the spectacle for the whole series.
"It's really exciting having the Test match first. That means we can play more aggressively and really push for a result," Beaumont said.
Women's Ashes schedule
Test match (Trent Bridge) – Thursday June 22 – Monday June 26 (11am start)
First T20 international (Edgbaston) – Saturday July 1 (6.35pm start)
Second T20 international (The Kia Oval) – Wednesday July 5 (6.35pm start)
Third T20 international (Lord's) – Saturday July 8 (6.35pm start)
First one-day international (Unique Stadium, Bristol) – Wednesday, July 12 (1pm start)
Second one-day international (The Ageas Bowl) – Sunday July 16 (11am start)
Third one-day international (Taunton) – Tuesday July 18 (1pm start)
"Quite often when it's in the middle whoever is out in front, just wants to draw that Test to keep that points advantage.
"I think it's going to be great, and with a five-day Test I definitely can see there being a result. So someone is going to come away with four points after the five days, and then I think it will lead into some really aggressive and attacking cricket for the rest of the series."
Over 70,000 tickets have already been sold for the Ashes series and Beaumont is thrilled to see the passion around the women's game heading into the series.
She said: "It's awesome. We have made the shift to the bigger Test match grounds, the ones with a bigger capacity. It looks like we will sell it out, so it's great to see when you give the women's game a platform, really good marketing with the Ashes and two teams, I think it's great to see.
"It's great to see the country get behind us and hopefully be our 12th person as we go around the country."
England's young talent to step up following Katherine Sciver-Brunt's retirement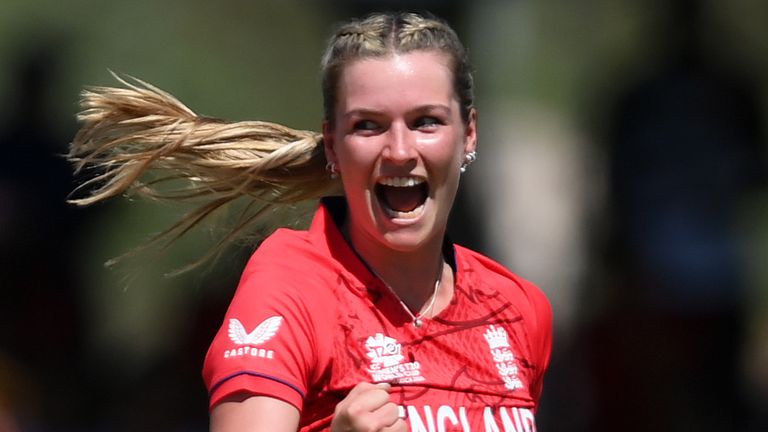 England will be without legendary bowler Katherine Sciver-Brunt for the Ashes after she announced her retirement from international cricket last month.
Beaumont is excited to see who will step up to fill the void left by the 37-year-old and the batter believes England's rising talent have what it takes to beat Australia.
"[Katherine] in the Ashes was someone who's always talismanic. We'd kind of follow her in and whenever we needed somebody in a Test match, she would charge in and have a big spell.
"So she's going to be a big miss but I think the youngsters are really coming through at the minute and really excited to see who takes on that role as leader of the attack and I think we will have some success with our new bowlers.
"I think Lauren Bell has gone from strength to strength under (head coach) Jon Lewis. She's developing some new variations and is getting quicker.
"You can't look past Kate Cross either. She's really stepped up into those big boots of Katherine Sciver-Brunt and will lead our attack really well.
"Someone like Issy Wong is really exciting to see. Someone who really wants to bowl fast in the women's game is always someone to look after.
"Nat Sciver-Brunt is absolutely outstanding and probably the best all-rounder in the world at the moment. Sophie Ecclestone is still so young but she's doing such a great job for us.
"We've got players who can put in match-winning performances. Someone like Alice Capsey, she's only 19 but is already a superstar. As I see it, on the day it's anyone's game and it's really exciting to be part of the team at the moment."
The Women's Ashes takes place in June and July, starting with a five-day Test at Trent Bridge before three T20s and three ODIs, and is live on Sky Sports.