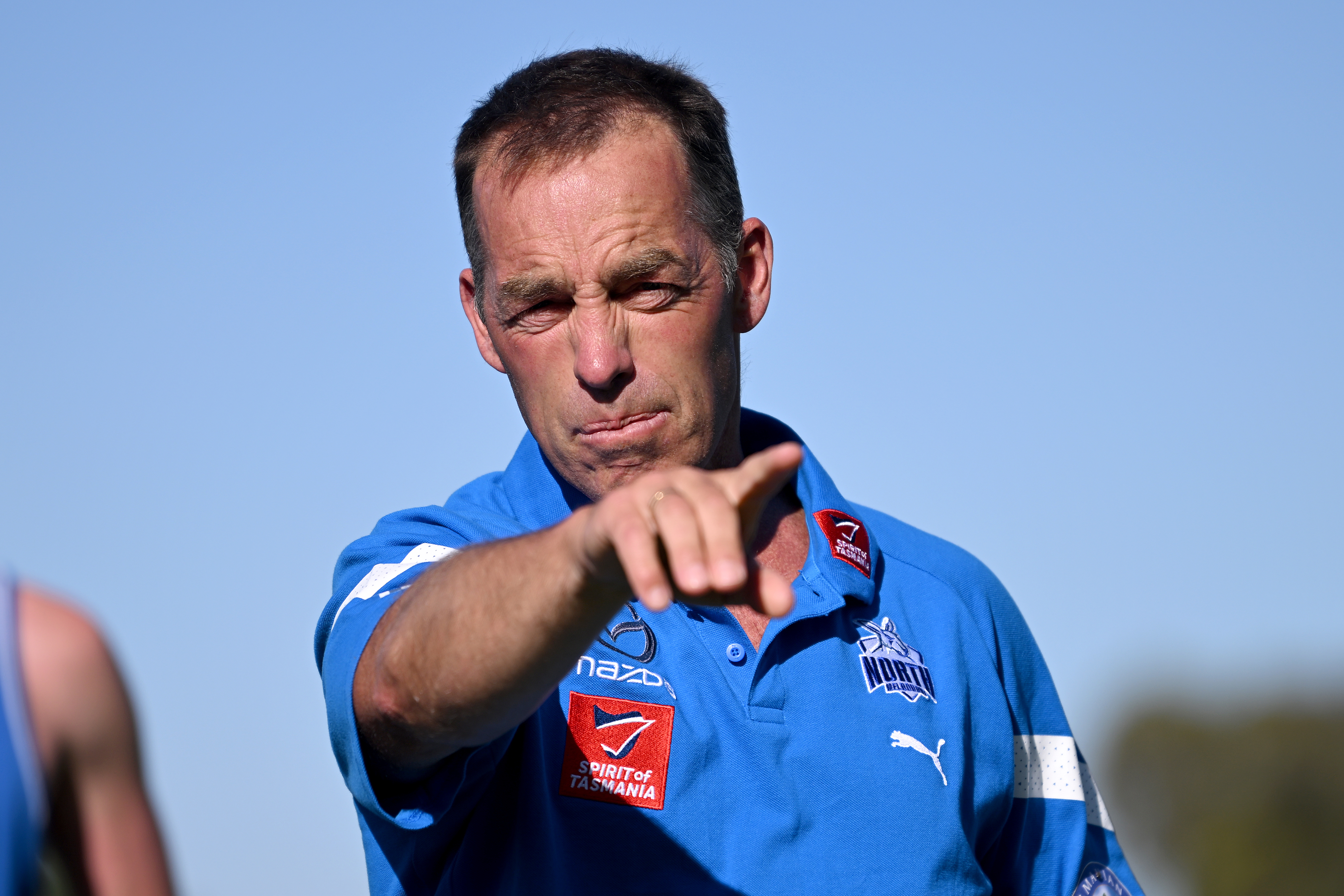 A fourth ex-Hawthorn staffer has revealed that he is a part of the AFL's investigation into alleged racism at the club under Alastair Clarkson's tenure.
Cam Matthews, who worked alongside Clarkson, Chris Fagan and Jason Burt at Hawthorn, followed the four-time premiership winner to North Melbourne, where he is currently the club's head of football operations. He is the subject of one complaint from a former player and his partner.
Matthews was a player development manager at Hawthorn from 2014 to 2020 before joining the football operations department for the 2021 and 2022 seasons.
READ MORE: Blues halves punt to leave Origin dream in tatters
READ MORE: Ex-NRL firebrand's career on brink after allegation
READ MORE: Dressing room split as Carlton pressure heats up
"I cooperated fully with the independent investigation established by the AFL and I have respected the confidentiality of the process. I only make this statement as I understand media outlets are now aware of my participation in the investigation," Matthews said in the statement to The Age.
"I was the subject of a complaint made by one former player and his partner. I categorically deny any allegation of racism against me.
"I am proud of my time at Hawthorn and I greatly value the relationships I established with players and their families, including First Nations players and their families.
"Like others who have been involved in the investigation, I welcome the conclusion of that process.
"The AFL and the complainants agreed no adverse findings were made against me and no charges will be brought against me under the AFL Rules. This outcome reflects my categorical denial of the allegations made against me.
"I will not be making any further comment at this time."
Matthews' revelation comes after an independent panel's investigation into the Hawks allegations was closed last week after the AFL reached an agreement with the First Nations families involved.
For a daily dose of the best of the breaking news and exclusive content from Wide World of Sports, subscribe to our newsletter by clicking here!